Articles tagged with: logo
advertisements

Whether you own a Toyota or Honda, you can anytime pimp your car and make it looks cooler with these luxury car logos. The photo above was taken from a car accessories shop where they sell different types of car logos with background lights. It is available in different sizes to fit different car. No worry if you can't read Chinese, you can simply read the logo from the photo above including Peugeot, Chevrolet, Nissan, Suzuki, Ford, Mitsubishi, Hyundai, Mazda, Volkswagen, Buick and others. It depends on what background colors …
If there are three things we need in our life, it will be "Water, Air, and Mercedes-Benzcars". Mercedes-Benz is the pioneer of gasoline-powered cars as well as the oldest automotive brand in the world.
Mercedes-Benz is a famous car brand that produces high-end luxury cars and executive cars with the best safety features at all time. Mercedes-Benz was founded in 1886 when Karl Benz invented and patented the first gasoline-powered car, the Benz Patent Motorwagen.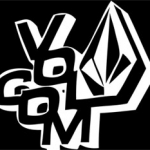 Volcom car stickers are a type of stickers or decals that incorporate a great philosophy of the times, "youth against establishment". This is to allow the entire cars lover to have a more creative and imaginative thinking. Volcom was founded in 1991 by Richard Woolcott and Tucker Hall with the goal to create a unique environment. Until today, cars lover uses Volcom designs and decals to create sticker and make a unique car look like some of the pimped out cars to represent uniqueness.