Articles in the Acura Category
advertisements

It was told that the Acura NSX (also known as Honda NSX) has no return, but we spotted a NSX look-alike supercar appeared during the shooting for the 2012 "The Avengers" in Central Park, New York. This time, the Iron Man has tossed away the Audi R8 and the supercar has been replaced with this NSX-like mid-engined sports car. As what we see, hero needs a super cool ride to pick up the girl. Well, it could be the sweet Gwyneth Paltrow or the sexy Scarlett Johansson.
The car is suspect …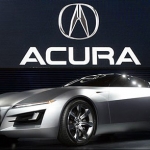 Here is the list of Acura cars weight and Acura cars Gross Vehicle Weight Rating (GVWR). If you are wondering how much does my car weigh and you own any Acura cars, this is exactly the answer of what you are finding. The weight shown here is in lbs but you can simply convert it to KG by using lbs x 0.4535. For example, a 5952 lbs 2009 Acura MDX is 2699.23 kg. The weight of Acura car models here available for model year from 2006 to 2009. 2010 and …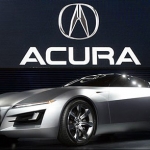 Acura cars are Honda's upmarket brand and it has a lot of things that are special for Honda lovers to explore what makes Acura cars so famous worldwide especially in North America.
Acura was founded in 1986, it has been implanted in consumer's mind although the history of Acura is not long. Acura's lineup includes sports cars, SUVs, passenger cars, coupe, and Crossover.