Articles in the Buick Category
advertisements

The 1912 Buick Model 35 is a unique car that you don't see that often on the road, or you may not even stand a chance to see it. This 100-year-old antique car does not have any huge horsepower like what today's supercars have and it is unable to reach 60 mph in less than four seconds. Indeed, this Brass Era car is extremely slow and seeps for sometimes but it is definitely one of a kind.
With the open roof design, the driving experience will be greatly enhanced. The car …
Here is the list of Buick cars weight and Buick cars Gross Vehicle Weight Rating (GVWR). This is what you are looking for if you are wondering how much does my car weigh and you own any Buick cars. The weight shown here is in lbs. GVWR is the maximum recommended weight for a vehicle. The weight of Buick models here available for model year from 2006 to 2011 and the list here will be updated from time to time. Whether is a Buick LaCrosse, Buick Lucerne, Buick Rainier, Buick …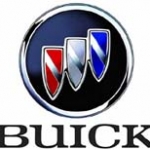 As one of the four majors North American brands from GM cars. Buick cars has something unique that makes the brand accept by the market for more than a century.
Buick is one of the oldest automobile manufacturers in America as well as in the world. The company was founded in May 19, 1903 by David Dunbar Buick. Throughout the century, it is now a famous car brand sold by General Motors (GM).