Articles in the Chrysler Category
advertisements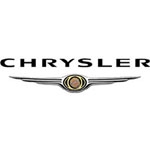 Although Chrysler has experienced revitalization over past few years, Chrysler cars are still considered as one of the oldest and best American luxury car brand.
Detroit-based Chrysler is an automobile manufacturer founded by Walter Chrysler in 1925. In 1998, Chrysler joined with Daimler and formed DaimlerChrysler AG, which is currently the Mercedes-Benz's parent company.
Chrysler brake recall from Chrysler Group LCC during January 2010. A total number of 24,177 Dodge, Jeep, and Chrysler brake were affected in this recall. The main objective of this recall is to fix the defective brake systems in these cars that may cause brake failure. According to National Highway Traffic Safety Administration (NHTSA), the defective part may cause sudden brake failure which is dangerous.