Chrysler brake recall
advertisements

Chrysler brake recall from Chrysler Group LCC during January 2010. A total number of 24,177 Dodge, Jeep, and Chrysler brake were affected in this recall. The main objective of this recall is to fix the defective brake systems in these cars that may cause brake failure. According to National Highway Traffic Safety Administration (NHTSA), the defective part may cause sudden brake failure which is dangerous.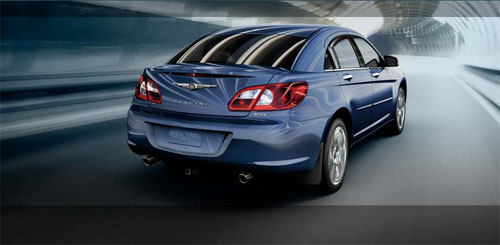 The major technical problem behind Chrysler recall is a retaining clip for the brake booster input rod which is part of the brake hydraulics. In some cars, the retaining clip was deformed and it is missing entirely in some other model like Dodge Ram trucks. This could cause the car fail to brake without any warning and cause a car crash.
Do not skip or ignore the recall although your car may not be affected. Spend few minutes to check will give you safety drive. If your car is one of the 24,000 vehicles, we advices you to contact your local Chrysler, Dodge, Jeep dealer to solve the problem or you can contact NHTSA at 888-327-4236.
According to NHTSA, Chrysler will replace the brake booster input rod retaining clip with no charge. The recall has already begun and if you own any of the cars in the list below, you may contact Chrysler to solve this issue as soon as possible at 1-800-853-1403.
Chrysler brake recall – affected vehicle
2010 Chrysler Sebring
2010 Dodge Avenger
2010 Dodge Nitro
2010 Jeep Grand Cherokee
2010 Jeep Liberty
2010 Jeep Commander
2010 Dodge Ram trucks
2009 Dodge Ram trucks
Above are all vehicle affected by Chrysler brake recall in for 2009 and 2010 model year.
advertisements

If you love this article, please PLUS it!