Articles tagged with: custom
advertisements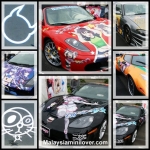 Cool car window decals and vinyl can be found here. You can customize and personalize any window decals to any cars in any text you want. It is cool and cheap! Customizing personalizes window decals, stickers, or vinyl has been a great thing when modifying cars that look different from others. It plays an important role to attract people and it is something special for the owner or driver to express their feeling in words on their car window. Let's check out also some free car decals stickers.
Where can I virtually customize my car? Yes you have found the right place, it is here! We provide few effective software for you to virtually customize your own car here online. Most of this virtual software can customize any cars, the car has included the famous Japanese made Honda, BMW and also Nissan cars. It is fun, easy, and virtually like customizing a real own car. Let's check out this software.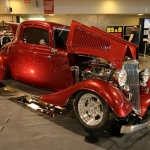 Top 10 ways to design your own custom car or customize your own car is shared here! If you are about to create any custom cars, make sure these cars fun, creative, eye catching and innovative! Some of the pimped out cars from custom car shows are very outstanding with the custom car parts on the car body. Thus, make up your mind now and follow some of the tips below to design your own car.