Articles tagged with: camry
advertisements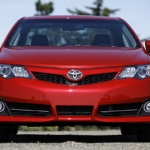 Ladies and gentlemen, please welcome the reinvented 2012 Toyota Camry! Well, it's what all the Toyota fans have been waiting for. The reinvented 2012 Toyota Camry has finally out! The car pictures hit the web, Youtube, twitter, and almost everywhere. The 2012 Toyota Camry is available in four trimlines with three types of engine forToyota fans to choose which are: Toyota Camry L, Toyota Camry LE, Toyota Camry XLE, and Toyota Camry SE.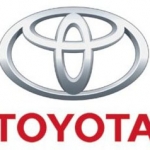 Here are all the delicious Toyota cars from A to Z you ever wanted. Toyota is a car brand that familiar to almost everyone that love cars.
Toyota (Toyota Motor Corporation orトヨタ自動車株式会社 in Japanese), being the world's largest automobile maker by sales and production, is a well-known Japanese car manufacturer founded in 1937 by Kiichiro Toyota as a spinoff from his father's company.