Top 10 negotiating tips for used car buying
advertisements

Here we give u the top 10 negotiating tips for used car buying. It helps to save lot of money if you can catch at least 5 negotiating tips when buying used cars. It is important to know who to buy from, where to buy, what to buy, and also when to buy the car at the right time.
Tips 1 – Use weak point to get discount
It is important to check everything on the car like what the car have, what it lack of, any accident history, or any engine failure. See what to check when buying used cars. The weak point of the car is one of the strong points to bargain with seller and get more discounts.
Tips 2 – Buy an urgent for sale used car
As we have mention early, the best time to buy a used car is when the car is urgent for sale. It could be due to the owner facing any financial problem, and then you will have a good bargain. Do not buy a car that is urgent for sale because of the any illegal issue.
Tips 3 – Buy it direct from owner
Buying a used car direct from owner is another great way to save money. Obviously, a used car dealer will definitely have to add on their earnings to any cars they sell. Get a car bill of sale or car bill of sale printable when dealing with private seller.
Tips 4 – Find out the lowest price to negotiate
Check out the lowest price available in the market for the car you are looking for. You can then use the lowest available price to bargain with the car seller. You can check it out from any car blue book. Check out the classic car blue bookif you are buying a used classic car.
Tips 5 – Negotiating with nice person
This is one of the most important negotiating tips for used car buying but usually people not aware of it. Remember ONLY negotiate with a salesperson who make you feel comfortable.
Tips 6 – Make the lowest offer
If you have already confirmed that is the car you want, make an opening offer at the lowest price but within the acceptable range.
Tips 7 – Walk away!
Do not indulge with the beauty of the car you want. Give a limit to yourself. Walk away if the price offer by seller has reached your limit. This is one of the most powerful bargain skills.
Tips 8 – Buy with patient
Buying car is not like buying a vegetable in the market. Spend more time to negotiate with seller until you get the satisfied price. Do not go with empty stomach!
Tips 9 – Negotiate for unnecessary things
Buying a used car is different from buying a new car. Some smart sales person will offer "FREE" warranties or car accessories with their offer price. Do not get distracted, remember to bargain until the price you want!
Tips 10 – Do not trick by salesman
Do not trick by salesman. It is often that salesman will says "There is someone else interested with this car and waiting to pay" If so, you should let it go if you have learned the top 10 negotiating tips for used car buying.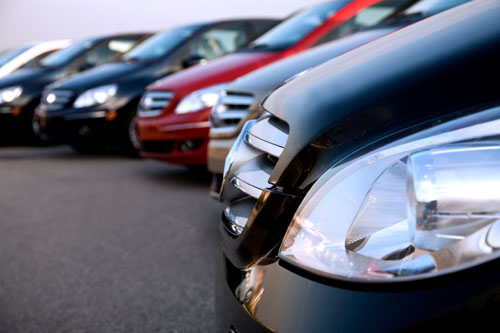 advertisements

If you love this article, please PLUS it!