This is how you bring a car into your room
advertisements


Don't you think only people who crazy about cars will keep their cars in their living room? The MG Midget in the photos is obviously well pampered by its owner. It has a special room and the owner put it inside the house. The car will definitely clean because it stays away from any dust and the room probably equipped with air-conditioning. In order to bring the car into the room, there is a huge price to pay. The room is located at second floor in a building that doesn't have a huge entrance. The car has to go through some really hardcore ways to go into its room through the extremely slim window without scratching the car body. See how these professionals do their job, you will feel amazing!

Can you believe they are bringing the car through this window?

Notice that the engine has been removed from the car to reduce its weight?

Well, it has to go in "Sleep Way".

Ready to go!

Most people have their cars kept in garage when they are not in use. Car collectors who collect unique and special cars often have special place to store them and preserve them just like the world's most desirable garage.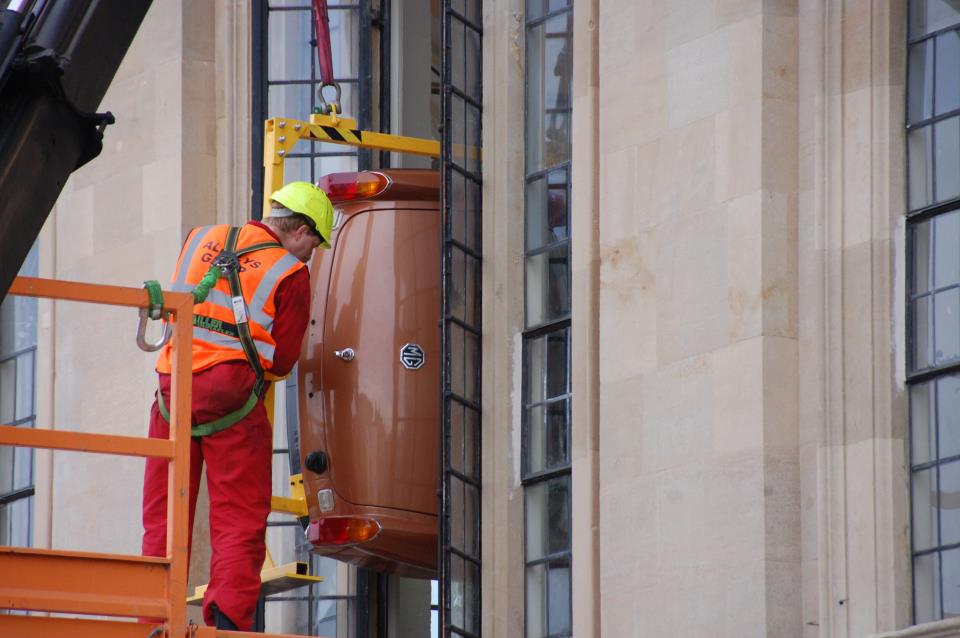 advertisements

If you love this article, please PLUS it!