Garda armored car
advertisements

Here is your delicious A-list of cool and hard-core looking Garda armored car. If you love armored cars you can buy used Garda armored cars as collection whenever there are auction from Garda. Garda World Security Corporation (or simply known as Garda) was founded in 1972. It is currently one of the biggest competitors with the long founded Brinks (also known as The Brink's Company, see also Brinks armored car).
Armored car is always cool, tough, and hard-core all the time. This is because one of the biggest functions of armored cars is to deliver cash, ABM maintenance services, transfer valuables, coin, currency processing, storage services, and a range of special services which require high security. It is the real life of the movie "Transporter".
With a list of tough armored cars the company has and thousands of professionals, Garda announced its U.S. and Mexico guarding operations sales to Andrews International for a total cash of US$44.25 million in June 2009. Here are some of the most enjoyable armored cars from Garda.
Garda armored car in California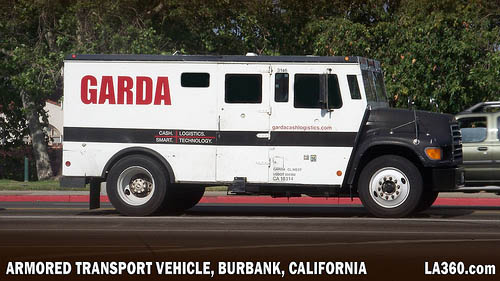 The picture above is one of the Garda armored car spotted in California.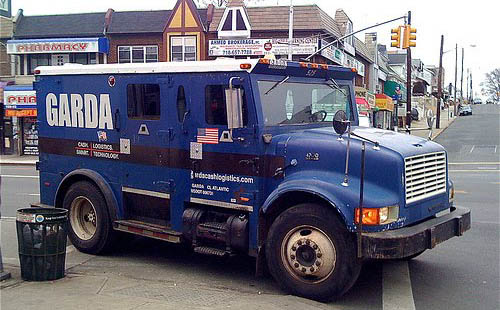 This is another Garda armored car in blue color. It is on the way to deliver some valuables.
Garda has been in the business for few decades. Today, Garda has more than 50,000 professionals worker and offer armored transportation services globally mainly in USA, Canada, Europe, United Kingdom, and the Middle East. It is currently one of the most trusted security, consulting and investigations, and cash logistics firms in the United States. There are many customers rely on Garda armored car to help them proceed in business and in life with confidence.
advertisements

If you love this article, please PLUS it!