Cleaning leather car seats
advertisements

Cleaning leather car seats is something very easy as long as you catch some of the DIY tips here on how to clean leather car seats. Cleaning your leather car seats at some leather shops can costs you a lot of money. Why not follow some of the easy steps here to clean your own car seats during weekend or holiday? It could help you to save some money and it is also a good exercise at the same time.
Here we compiled three easy steps to clean any kind of leather car seats. Cleaning leather car seats is quite easy as long as you follow these steps and use the correct thing to clean it. Whether your leather car seat is stained or very dirty, you can make it look like brand new.
Step 1: Prepare the cleaning tools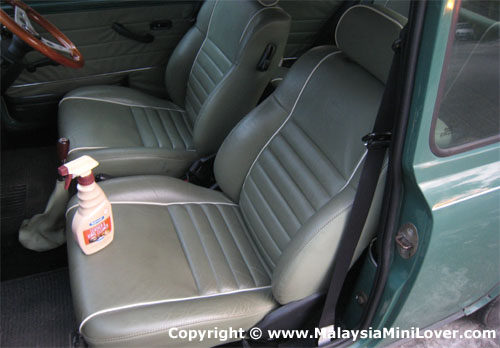 All you need is as simple as three major things: One bottle of good quality leather cleaner, sponge, and a clean rag. You can choose any kind of leather cleaner as long as the bottle explained it is able to remove dirt or stains from all leather surfaces. Here we choose Blue Magic Leather & Vinyl Cleaner.
Step 2: Spray and polish the leather surface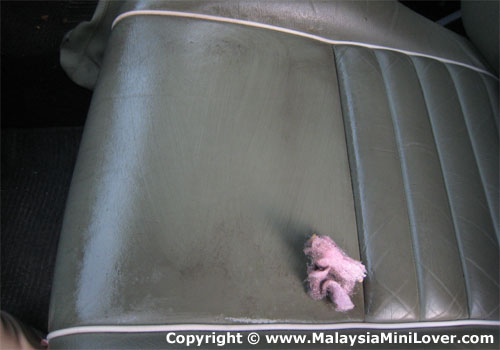 Shake the cleaner well and spray onto the leather seat surface. Rub gently with sponge or a soft dry rag. Some cleaner are not suitable for suede, make sure you have read all the instructions clearly. If you are not sure whether the cleaner is suitable to clean your leather car seat, you can spray on a small inconspicuous area and test for colorfastness.
Step 3: Cleaning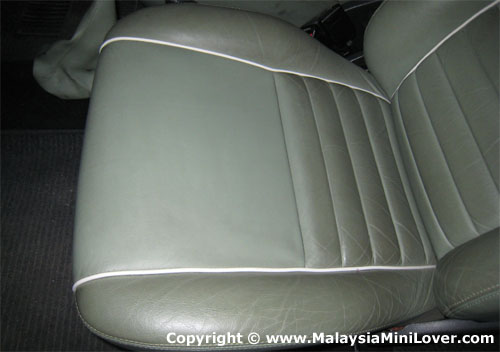 Now use a soft dry cloth or clean rag to clean the surface. Make sure it is fully dry and no more dirt left on the leather seat surface. If you want to make the leather better, you can use cream conditioner to restore natural oils and moisture that may be removed during the cleaning process. That's three magical steps for cleaning leather car seats.
advertisements

If you love this article, please PLUS it!