Articles in the Toyota Category
advertisements

Cars for sale: The legendary Toyota Trueno AE86 for sale! Yes, it is the Initial D model. Panda color or can say it is a white AE86, manual transmission, exactly like the car in the movie or cartoon Initial D. If you are Toyota AE86 or Initial D fans, now is your chance to own this legendary car. No worries about AE86 parts or AE86 performance parts, it is available for sale almost everywhere especially in Japan. This AE86 is one of the best car to drift.
Here is the list of unprecedented Toyotacars from A to Z. The list of Toyota cars here are listed based on the category, sedans, coupes, hardtop, sports cars, SUVs, crossovers, wagons, trucks, green cars, hybrid cars, hatch, MV, rally cars, and pickup. You can find tons of familiar Toyota cars here like Toyota Tacoma, Toyota Corolla, Toyota Tundra, Toyota Prius, Toyota Camry, Toyota Supra, Toyota Sienna, and many more.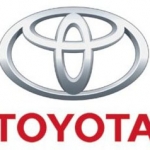 Here are all the delicious Toyota cars from A to Z you ever wanted. Toyota is a car brand that familiar to almost everyone that love cars.
Toyota (Toyota Motor Corporation orトヨタ自動車株式会社 in Japanese), being the world's largest automobile maker by sales and production, is a well-known Japanese car manufacturer founded in 1937 by Kiichiro Toyota as a spinoff from his father's company.