Car commercial songs
advertisements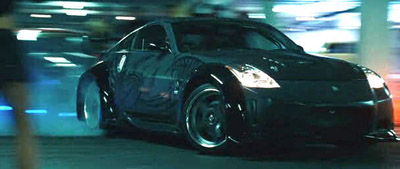 Best car commercial songs can be found here! Some of the car commercials advertisers are very creative, innovative, and full with imagination. Most of the songs written are so sentimental and touching, it will run in your head for the whole week. Songs that related to cars can be rock for cool cars, can be jazz, can be cute for cute car like cute Japanese concept car, and many more types.
A good commercial song will attract buyer to choose the car regardless it is a cool, lovely, or scary car commercial. Potential buyer will start imagine driving the car in a comfort mode or attracting other's attention with the song behind the commercial. Other than that, some of the car commercial will also show how much per mile does it cost to drive a car, at least this will let the potential buyer have a basic guide on how much they will have to spend to drive the car.
Well, some of the car commercial is not only appearing in television or radio, but it does appear in Movie indirectly. If you notice, most of the fast and furious cars become famous right after the movie such as Nissan Fairlady 350z, and also Lamborghini Murcielago in Transporter 2 Lamborghini. Let's check out the top 5 car commercial songs shared here. (This is not an official rating)
Top 5 car commercial with cool songs
Ford Mustang – Wilson Pickett: "Mustang Sally"
Ford Mustang has been one of the famous muscle cars since 1960's, it is a very well known car for the past years. Muscle cars for sale is one of the car that most of the people looking for, thus the car commercial can't let anyone down. Selling this car is definitely not very hard job because of it always in cool shape like any other sports cars. So, it is Wilson Pickett that sings the song for this cool car. "I brought you a brand new Mustang, about nineteen sixty five…" Cool isn't it?
Chevy Malibu – Sea Wolf: "You're Wolf"
This is just simply a one minute commercial but it fully present how the car was made fresh from the factory, from body assembly to car accessories. Part of the song lyrics appear in the commercial are "I'm walking on the southern street, cut to the river before I run too low"… isn't it suitable for the car?
2010 Toyota Prius – Petra Haden: "Let Your Love Flow"
Toyota commissioned this song to harmonize the sunny visuals created for this popular 2010 Toyota Prius car. This song originally by The Bellamy Brothers but in the commercial it was sang by Petra Haden all the parts by herself with no instruments.
Nissan Fairlady 350z – Teriyaki Boyz: "Tokyo Drift"
This is not any direct car commercial, but indirectly it promotes the Nissan Fairlady in the movie "Fast and Furious: Tokyo Drift". Cool music, sexy girls on cars, hot car girls, super exotic sports cars in the movie totally present how cool the car is.
Mitsubishi Eclipse – Dirty Vegas: "Days Go By"
Simply a 29 seconds car commercial using house music to reach mainstream audiences. The song "Dirty Vegas" hit all Mitsubishi potential buyers' heart, it was a great summer hit for ages from seventeen to seventy!
advertisements

If you love this article, please PLUS it!