Best time to buy a used car
advertisements

The best time to buy a used car or any new cars is when you buy a good condition car you want at the best price, best in terms of cheapest! So, when is the best time of a year? There are many sayings about what is the best from different opinion all around the world. Here we tell you top three best timing to buy used cars from car dealers or from private seller who sell their car privately based on the poll result we get from our readers.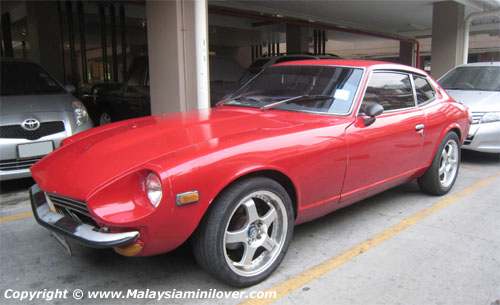 End of the Month. This information is given to us from a car salesman. Well, it is not something fresh as many people have said that before. However, we got nothing to worry about the method as long as it works, isn't? The reason behind why end of the month often is best time to buy a used car because car dealers often has sales quota, something like sales quota of the month. These quotas usually set by sales managers and every salesperson is assigned a monthly quota. Salesperson gets extra bonus when they hit the quota. Therefore, salesperson will to give huge discount just to reach the quota and get their bonus.
End of the Model Year. When a new model year has introduced, soon the old model car price will face a big drop. It always like this and this is a fact that no one can avoid. Therefore this is always the best time to buy a used car because dealers want to get rid of old model as soon as they can. Cash rebates, incentives, low car interest rates are what you can bargain at this time. It is also a good time to buy a new car during end of the model year.
These tips may help you in buying a used car. Click on the link and it will direct you to another page: best time to buy a car, Best used car to buy, Top five best used car to buy, What to check when buying used cars, Used cars under 1000, Buy used cars under 500, cars under 500 dollars, Used cars to avoid, and Used car buying tips.
Best time to buy used cars direct from owner. If you are looking for used cars for sale by owner, you will have to do a little homework about the main reason why the owner wants to sell the car. If the owner needs money urgently, that's a good time for you to bargain for the car. Some owner will state "Urgent for Sale" in their advertisement. Some people buy a new car but they do not trade in their old one, they prefer to sell it privately. However, sometimes it is not so easy to get a buy and they may have to wait up to few months. If the old car finance hasn't pay off, the owner will have to pay two car installments every month. Day by day, he may need to sell it off as soon as possible, if you catch a car in situation like that, that is the best time to buy a used car privately.
advertisements

If you love this article, please PLUS it!