Volkswagen Cars
advertisements

Well, if we would to discuss about world's top 10 largest car manufacturers, we definitely couldn't miss Volkswagen cars.
Volkswagen or VW was the third largest automobile manufacturers in the world in 2009 according to the production volume. Volkswagen headquarter is located in Lower Saxony, Germany. It is another car brand that almost known by every automobile lovers.
Volkswagen was founded by Nazi trade union in 1937. During the early 1930s, automobile is seems to be something that only the rich could afford. An average income earner in Germany during that time is almost impossible to afford a car. Volkswagen, which means "People's car" in German, has built several cars that are fuel efficiency, reliable, easy to use, cheap to maintain, and affordable by any people.
Legendary Volkswagen cars
Ever since the 1940s, Volkswagen had did a lot of research and development with the objectives to built cars that affordable by people. Over the years, some of the legendary Volkswagen has been built. Until recent years, many kit cars manufacturer built several VW kit cars for VW lovers to build VW cars according to what they like.
Volkswagen Beetle
The Volkswagen Beetle was one of Volkswagen's biggest successes. It also known as the Volkswagen Type 1, which is a super economy car fitted with air-cooled (later version with air-condition), rear-engine, rear wheel drive, and it is totally look like a bug shape. That's why sometimes it referred as Volkswagen Bug. The car has also appeared in several famous movies like "Herbie". The original Beetle was built from 1938 until 2003 and over 21 million were manufactured.
In 1998, the Volkswagen New Beetle was introduced. The exterior of the car is based on the design of the original Beetle but this time the engine is in the front and the model will cease in 2011.
Volkswagen Logo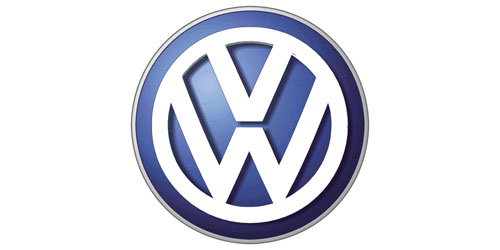 The logo of Volkswagen consists of a small "V" over a bigger "W" in a blue background and both are surrounded by a circle. It is very obvious VW, which represents Volkswagen.
Besides the Volkswagen Beetle, Volkswagen had built many well-known and reliable cars include Volkswagen Jetta, Volkswagen Eurovan Camper, Volkswagen CC, Volkswagen Golf GTI, Volkswagen Passat, Volkswagen Polo, Volkswagen Tiguan, Volkswagen EOS, Volkswagen Phaeton, Volkswagen Routan, Volkswagen Touareg (one of the hardest-ever car name to pronounce), Volkswagen Rabbit, Volkswagen GLI, and among others.
Volkswagen competitors include the leader in automobile world Toyota Cars, GM Cars, Ford Cars, Hyundai Cars, Honda Cars, Nissan Cars, Fiat Cars, and Suzuki Cars.
We truly believed the quality Volkswagen deliver to all drivers in the world are just excellent. The People's car, Volkswagen cars. Volkswagen, Das Auto! The Car!
advertisements

If you love this article, please PLUS it!