Vehicle Bill of Sale
advertisements

Here you can download black vehicle bill of sale form for free. The bill of sale is in printable PDF form and you can print it out for any kind of vehicle buy or sell deals including cars, boat, motorcycle, electric vehicle, trucks, motorhome, buses, vans, or any race cars.
There are many many deals bring to court because of some unserious buyer, syndicate vehicle seller, fake car dealer, fake boat dealer, or fake buyer. Often these cases happened because of no evidence and no bill of sale. Therefore, it is advisable to at least use sign a bill of sale no matter what kind of vehicle you are purchasing or buying.
Why you need vehicle bill of sale?
To clearly state the agreements date. The date where both buyer and seller agree on the deal.
To be used by the vehicle owner to assign or transfer his or her rights in the vehicle to the buyer.
To serve as one of the documents that establish the buyer's proof of ownership for the purpose to obtain car insurance or any vehicle insurance.
To serve as a documents or a sales receipt for buyer after the deposit or full payment has been made to the seller.
To serve as a basic document to prove the vehicle or the car is not a lemon or any stolen cars or stolen vehicles.
The vehicle bill of sale provided are in PDF form and also available in image form. You can use it directly or just use the form as sample. Here you can simply download it here with just a click – Car bill of sale.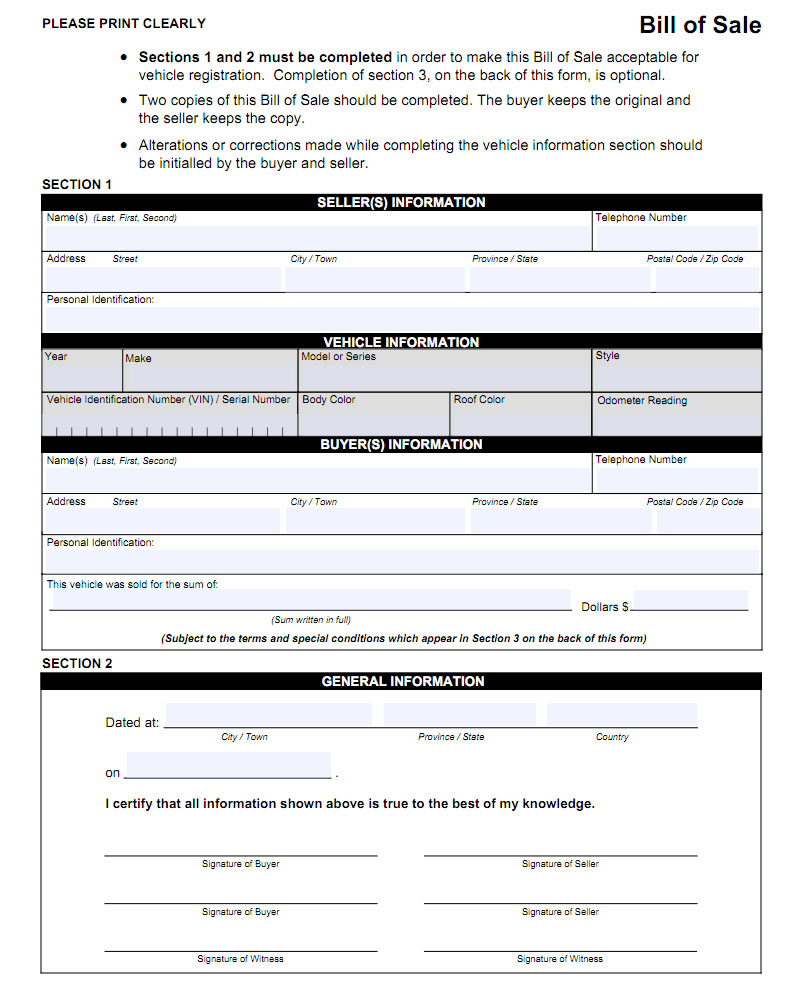 Click on the image to enlarge it and you can download it for free.
advertisements

If you love this article, please PLUS it!