The Ultimate Mini you don't see that often
advertisements

This picture is taken from Sydney Minis/Facebook. It is the ultimate Mini fitted with many ultimate parts. Look at that air inlet on top of the monster engine, does it reminds you of Vin Diesel's muscle car in the movie "The fast and the furious"? Look at the special wheel arches, MK grill, clean engine, stainless steel wiper, and the sport seats inside the car. Err, missing the side mirror? The Mini is sitting on a set of ultimate Rebel wheels which believed to be 13" x 8". Conclusion? You don't find this kind of Mini on the road everyday.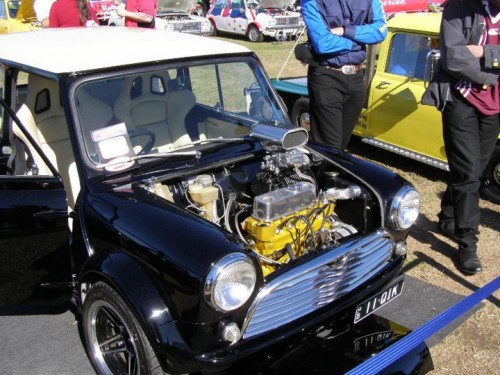 Have any Mini related or cars related photos and story to share? Email us at Malaysiaminilover [at] gmail [dot] com.
advertisements

If you love this article, please PLUS it!