Pimped Out Classic Mini Cooper Cars
advertisements

Pimped out cars will need the big wheels for sure to make the car really being pimped, but will the small and tiny classic Mini Cooper able to be pimped? In this post we will share out some cool pimped classic mini cooper pictures here. The mini produced by BMC is categorized as Classic cars but no doubt it has the potential to become a Mini-Monster! Cars design or paint job is very broad, virtual and no boundaries. It makes some pimped Mini is very creative as to pimp a mini car to become a big-mini-car.
Mini Cooper – A very Bling Bling Pimped out cars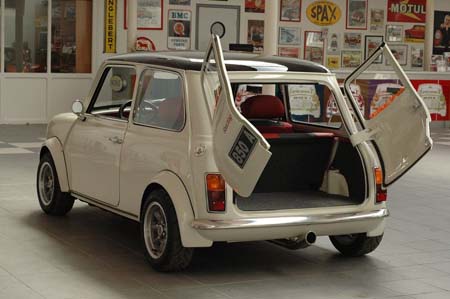 What do you feel after seeing these images? Mini Cooper is a great car to pimp, the original look has already won a lot of car lovers' heart regardless of Classic Mini Cooper or BMW Mini Cooper. Some mini lovers did a great paint job and make it 10 Most Outrageous Paint Jobs of 2008 (Mini Cooper – 10 Most Outrageous Paint Jobs of 2008).
advertisements

If you love this article, please PLUS it!