Muscle cars for sale: 1961 Cadillac Eldorado Cabriolet
advertisements

Muscle cars for sale: 1961 Cadillac Eldorado Cabriolet. If you are extremely hunger for muscle cars made in between '1960s and '1970s, this is definitely a piece of legend and you are now stand a chance to own it. This car has been fully restored to superb condition. It has a V8 engine as its heart, very rare car, very historical muscle car, and off course, very good and very very good running condition. It is one of the only few muscle cars in the country. Please call me for best price and serious buyer only. Pictures say a thousand word, check out the Cadillac pictures and you will know what I mean.
1961 Cadillac Eldorado Cabriolet Details
Make: Cadillac
Model: Eldorado (Cabriolet) Third Generation
Engine: V8 !! V8 means it has 8 pistons in the engine
Transmission: Automaitc
Manufactured: 1961
Assembly: Detroit, Michigan, United States
Layout: FR-Layout
Style: 2-door convertible
Exterior color: Metallic Pink
Price: Call me for more information
Contact: +6012-7777388 Jefri
Location of the car:

Johor Bahru, Malaysia

Similar cars for sale: muscle cars for sale, 1963 Chevy Impala.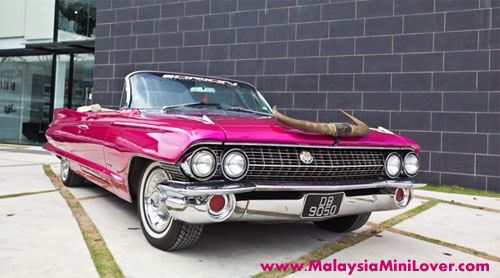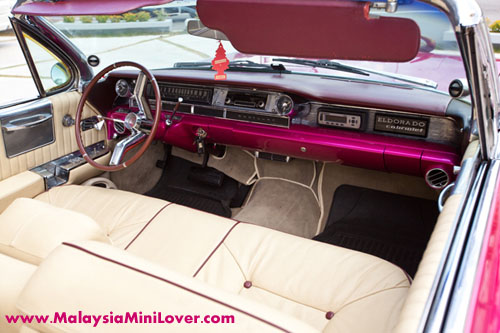 posted by: Jefri from Malaysia
advertisements

If you love this article, please PLUS it!