Mulberry Red Mini 40
advertisements


1999 Mini 40 Mulberry Red. Photo via greatgrowler on Flickr
The Mini 40 was built in 1999 to celebrate the 40th birthday of the Mini. Only 250 units were built for the UK and this is the 1999 Mini 40 in Mulberry Red. The available color are Island Blue, Mulberry Red, Old English White, and Tahiti Blue Metallic.

Mini 40 Interior with body-colour matched leather seat. Photo via autoweb.co.uk

Mulberry Red Mini 40. Photo via carandclassic.co.uk

Mini 40th Anniversary decals on both side

Chrome-detailed instruments and alloy dashboard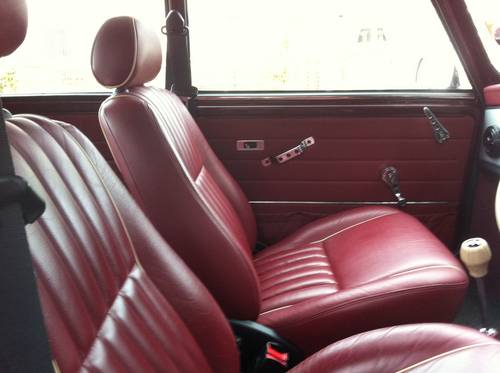 MK7 Mini 40 LE. Nice red color leather seat
advertisements

If you love this article, please PLUS it!