Morris Mini Cooper S 1275 MKI
advertisements

This is a Morris Mini Cooper S MKI with 1275s engine from Japan. The photo is shared from ALEC Classic MINI. MKI Morris Mini Cooper S was built from 1964 to 1967. The Original price during that time was £778. Hydrolastic suspension were added to the car from 1964 and the dashboard comes with a 130mph central speedometer as the car is able to go faster. Today, more than half of these cars have been killed and sold as junk. Some of them have been dissected and their parts are sold separately. Therefore, you don't see a MKI Morris Cooper S on the road that often. They will only appear once awhile during huge Mini event or gathering. This is one of the reason why so many Mini enthusiasts sought-after the Cooper S so badly and sometimes the price of the car could fetch up to an unbelievable amount. If you don't own one, it's ok, there will be a chance. Otherwise just stay here and enjoy these pictures.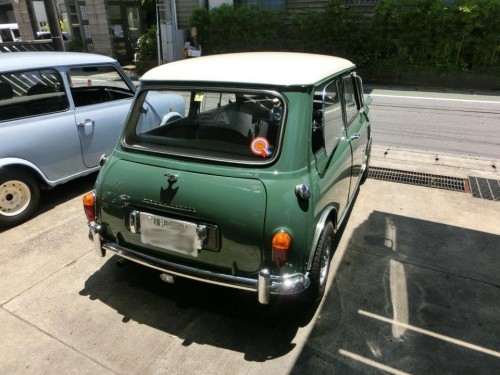 Morris Cooper S MKI rear view with Twin petrol tank, MKI rear lamp, and MKI rear bumper.

Openable rear windows. Most of the Mini in Japan are fitted with sealed rear windows.

Morris Cooper S 1275S engine with twin carburetor. Very clean and powerful!

Interior. Simple and nice.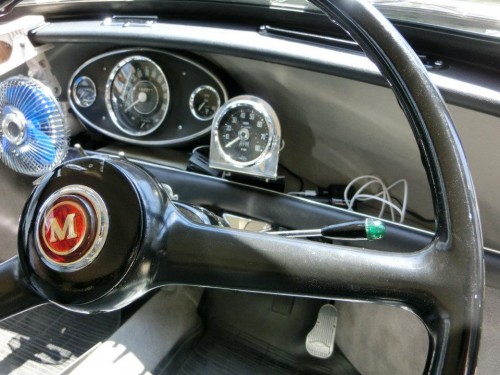 Original steering wheel and the indicator with LED light.

10″ wheels always look good
advertisements

If you love this article, please PLUS it!