Morris Mini Cooper MK1
advertisements


This is a Morris Mini Cooper MK1. It is a rare classic Mini Cooper from Mini MK1 generation as the production is very limited between 1959 and 1968. Furthermore, this is left-hand drive MK1 Morris Mini Cooper from Laos, a Southeast Asian country. The owner of the car didn't keep it as original as it is. It has been modified. However, other than the front 4 spotlights, chrome side mirror, two front clear-type signal lenses and an air vent on the car hood, the rest are very much original.

Finished in pale yellow and white roof, the car looks gorgeous with 10-inch sport wheels.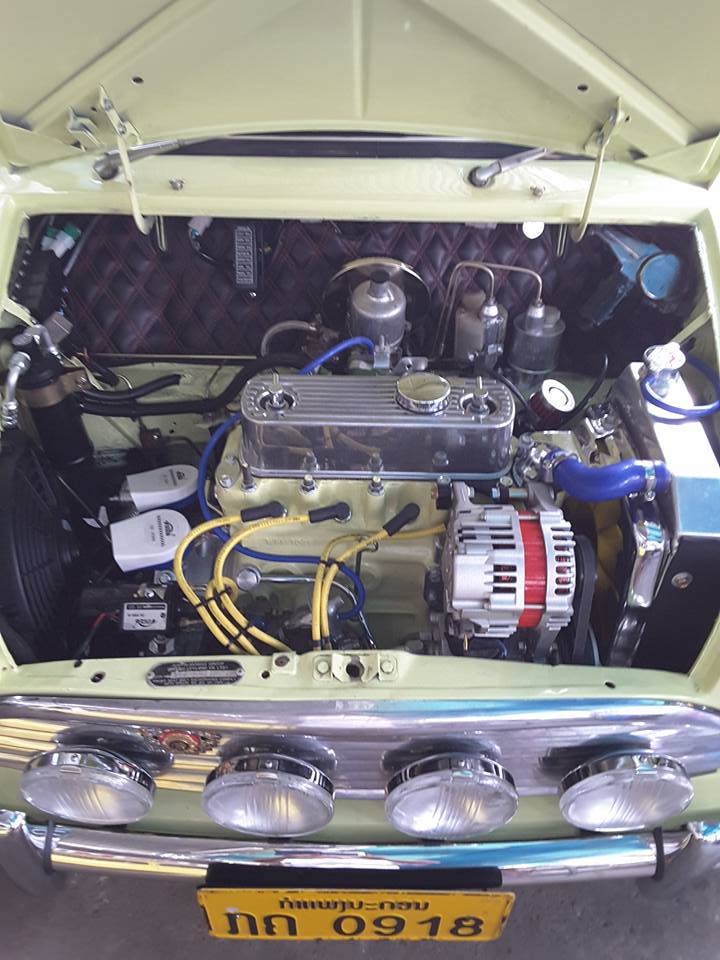 Under the hood, the engine is very clean. You don't see any wiring around. As this is a left-hand drive Mini, the master brake pump and clutch pump are on the other side. Aluminum radiator is used in this car too.

As this is a Mini living in Asian country, air-conditioning system is a must.

This car is very similar to the Austin Mini Cooper built in between 1961 and 1969. So Mini lovers, how many stars you will give to this Morris Mini Cooper? We say 4.5 out of 5, what do you say then?
advertisements

If you love this article, please PLUS it!