Mini Cooper 35
advertisements


In May 1996, Rover launched the Mini Cooper 35 to celebrate the marque's 35th anniversary. Because it is limited to only 200 units, it has become one of the most sought-after Mini Cooper among all other Minis in the MK6 generation. A look from the outside, the Mini Cooper 35 Anniversary is painted in solid almond green (HAK – BLVC1212) and old English white (NMN – BLV655) for the roof. Gun metal grey Minilite 12" sport wheel, four front spot lamps, porcelain green full leather interior and unqiue decals are other visible things on this car.
Mini Cooper 35 Photos

These are the photos of the ordinary Mini Cooper 35. There are total of 195 units were built in 1996.

Interior of Mini Cooper 35 – Porcelain green full leather
Mini Cooper 35 John Cooper Works
Well, among the 200 Mini Cooper 35, there are 5 were brought into the renowned John Cooper Works garage for some upgrade. As this is a rare version, only the lucky one stands a chance to own the John Cooper Works Mini Cooper 35. Specifications of the JCW Mini Cooper 35 include a converted cylinder head that pumps 86 hp, Koni shock absorbers, oil cooler, K&N filter elements, unique exhaust system and John Cooper stainless steel sill plates. The standard engine under the hood of a normal Mini Cooper 35 produces 63 hp. This is an obvious 23 hp increase. That makes many Mini collectors would like to own one. See also: 1995 Mini Tartan.
Matching leather steering wheel and gear knob. The steering wheel is also featured an "Anniversary Edition" badge.
According to the brochure, the acceleration of 0-60 mph is 12.2 seconds and the top speed is at least 90 mph. However, our drivers had tested this car personally and the top speed we get is about 106 mph (170 kmh).
Without doubt, the Mini Cooper 35 is rare and very collectable. It definitely cost more than 10,000 pound in the UK and at least $20,000 dollars outside of UK.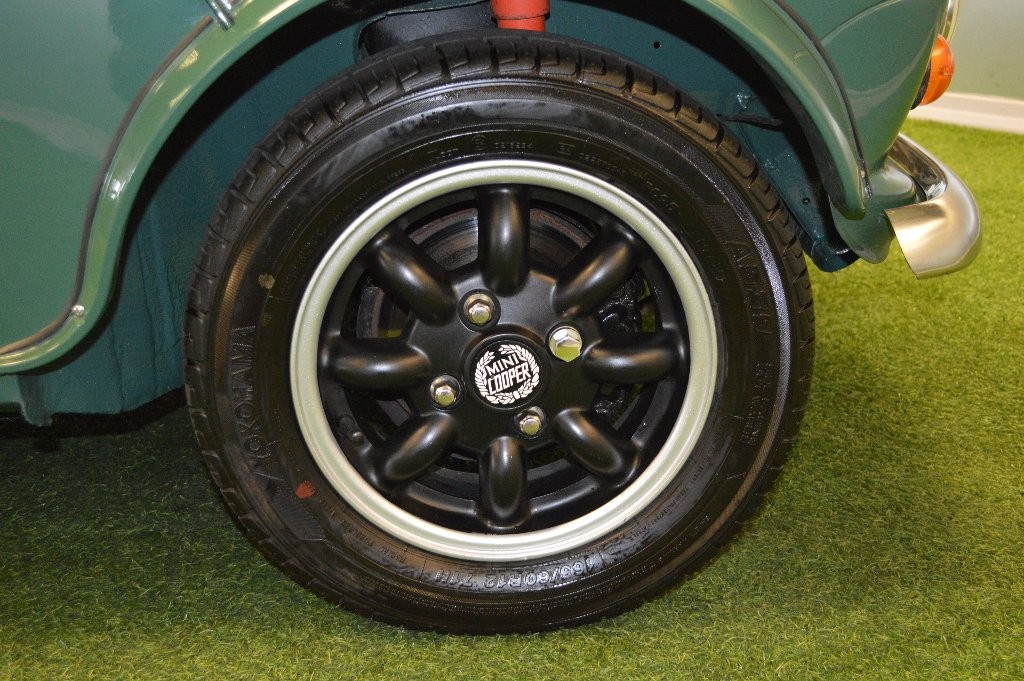 advertisements

If you love this article, please PLUS it!