Make your own car
advertisements

Here is the best chance to make your own car with virtual software and games. You can make your own sweet custom car and save it to your computer. The choices a vary if you are planning to make a very own car, you can customize your own car, build your own kit cars or build an electric car. Anyway, here we share you the virtual games where you can see the appearance of the car virtually before you start any actual work on the actual car.
Although the virtual game is not perfect, it is able to tell the appearance of your design. It helps to prevent any regret especially the paint color you choose for your car. It also helps to prevent you from buying any parts that is not nice to place on the car. Other than just to see the appearance of your design, the game is fun to play without voiding your car's warranty!
Steps by steps until success
Here we shared the 5 easy steps to create your own car with the game and also in real life.
1. Choose your car. Choose the car you wish to create. You can choose any car base on the model and year.
2. Choose the paint job. Paint job play an important role in making a car look nice as it taken almost 80% of the outlook. Choose the color you prefer and paint it with just a click!
3. Cool wheels. A great car can't without a set of nice cool wheels especially exotic cars. There is a long list of cool wheels you can choose to place on your car. Other than that, you can also change the wheel size accordingly.
4. Cars height. You have seen many modified cars on the road are lowered. Now is your chance to lowered your own ride and put a loud exhaust on it.
5. Cars accessories. Now you can complete the car by adding some extra accessories for free! Body kit, spoiler, after market parts, decals, window tint, and among others.
Tips, tips, tips
Do not modify too much! Always keep in mind that you are creating a ride for your own, you are not creating a ride for others to laugh at.
Some virtual car games allow you to upload your own car picture and start your job on it. If the picture taken is not ideal, you can use software like Adobe Photoshop, AutoStudio, or some others to touch up the picture before you start design on it. Other than using virtual software, getting a die-cast car model and transform it to your own dream car is also a great idea to make your own car.
In virtual game, you can always create any car you prefer and save it as jpeg file or gif file to your own computer, it cost almost nothing to do so. However, to create a car practically, it requires a lot of costs as well as knowledge, but it still can be done. You can create a car virtually using the online software we shared for free at this link: build your own car. All you need to do is choose the car model you prefer.
You can choose the car exterior color you want with just a click. It costs $500 to $5000 in actual world to paint a car but you can do it with just a click here. You can also adjust the height of the car, change the car wheels, add on car body kit, spoiler, extra accessories and car parts, cool car decals and tinted as you like in the flash game.
There are a lot of things to study if you would like to create a car that able to run on the road. For example, the international safety standard, how to design a car, what kind of material the car body is, how to build a car chassis and frame, the subframe, car engines, wheels, interior designs, and many mores. Check out more about create your own car at how are cars built.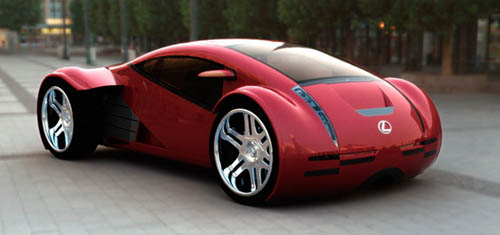 advertisements

If you love this article, please PLUS it!