Lotus Cars
advertisements

Lotus cars are to high handling sports cars what Lotus flower is to beautiful and vibrant. From Lotus Esprit to Lotus Elise, Lotus cars are always loved by car enthusiasts who love light weight car but has everything you need inside.
Lotus was founded in 1952 by Colin Chapman. This British automobile manufacturer is currently fully own by a Malaysian car manufacturer Proton Sdn. Bhd since 1994.
Lotus Logo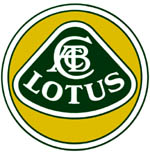 In 1948, Colin Chapman designed and built the first Lotus car, the Lotus Mark I. In the 1950s, we saw the work continue and many other Lotus cars were introduced like the Lotus Mark II, Mark III, Mark IV, Mark V, Mark VIII, Mark VI, Mark IX. In the end of the decade there are Lotus Eleven, Lotus 15, and 17.
During 1960s to 1970s, we saw the birth of Lotus Seven, Lotus Elan, Lotus Elite, Lotus Eclat, and Lotus Europa. Lotus company was active in Formula One racing from 1958 to 1994 and recently it was back to track again. In the 1980s, a few significant models like the Lotus Excel and the Lotus Esprit were introduced.
Other than making own cars, Lotus Engineering involved in some other non-Lotus car project such as the famous Back To The Future Car DMC DeLorean, Vauxhall VX220, Nissan GTR (suspension and handling), and many more.
Lotus History and Models
Lotus Elise (1996 – present) –

Lotus Elise was first introduced in 1996 and this light-weight hand-finished fiberglass body shell sports car had make many people fall in love with.

Lotus Esprit (1976 – 2004, 2013 – ) –

Being well-known in the James Bond movie The Spy Who Loved Me. (See also Bangkok classic car show)

Lotus Evora (2010 – present) –

The curb weight of a Lotus Evora is just 1,380kg. Lotus Evora review is pretty good. This light weight sports car could achieve 0 – 60mph in just 4.9 seconds. The top speed is 162 mph (261 km/h). Currently available model for sale: Lotus Evora, Lotus Evora S, Lotus Evora SC,

Lotus Exige (2000 – present)

Lotus 2-Eleven (2007 – present) –

Based on the Lotus Exige S, Lotus 2-Eleven give a top speed at 150 mph.

Lotus Europa S (2006 – present)
Since 1940s until today, there are many Lotus cars were produced and sold to the public. Other than some of the memorable Lotus models listed above, there are some other great cars like the Lotus 7, Lotus 19, 23, 30, 40, Lotus 340R, and many other Lotus race cars from number 12 to T127. Lotus concept cars include Lotus M90 and Lotus APX.
Today, the company is headquartered in Hethel, Norfolk, England, United Kingdom and the production for Lotus cars are still going on. Lotus, the pursuit of driving perfection means defying convention.
advertisements

If you love this article, please PLUS it!