Lamborghini Limo
advertisements

Lamborghini might be common to you, but have you ever seen Lamborghini Limo? The Limo is one of a kind luxury vehicle in a class of its own. The Limousine is custom made from the super exotic sports cars Lamborghini. It is made by a professional car maker and the car features luxury interior which makes you feel like living in a 5 stars hotel when you ride in the car. It also appears as a vehicle of unsurpassable caliber, whoever experience in this luxury limousine will never regret in their life.
The Lamborghini Limo was made from the Lamborghini Murcielago (The one appear in Transporter 2 Lamborghini), Lamborghini Diablo, Lamborghini Gallardo, and Lamborghini Countach. So far there is no information about any Lamborghini Limo made from the Lamborghini Reventon. It is known that some of these limo cars will sell as project cars which you can pay to build the limousine according to your preference.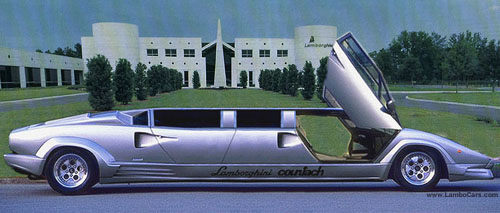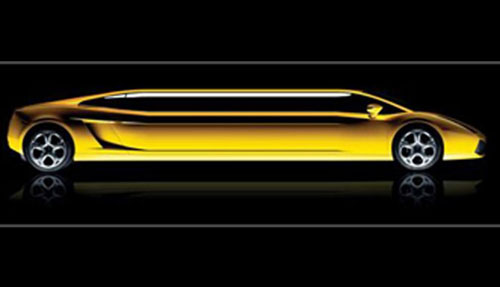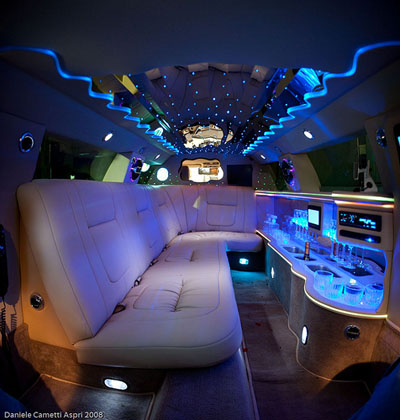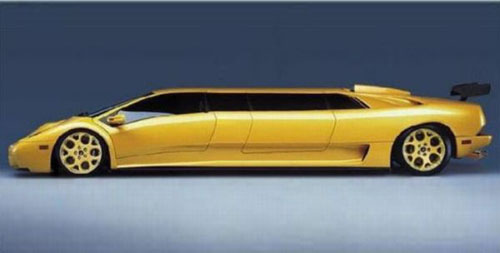 The Lamborghini limo build with the original engine from Lamborghini, the power will not let you down even though the body has been lengthen. If you check out the interior, you will definitely see a quality and luxury home with some wine and beer in the fridge that makes you feel like riding in heaven! And off course, this super limo car will come with high quality sound system, disco lighting, and a suitable chauffeur to complete the superstar experience for the passenger. This must try once in your life time!
advertisements

If you love this article, please PLUS it!