Gymkhana Round 3
advertisements


The Ultra racing Gymkhana Challenge Series Round 3 has just finished. It was the last Gymkhana event for 2014 and also the last race for 2014 after the Sepang International Circuit TimeToAttack. The venue was held at Speedway Plus Circuit USJ Subang Jaya Plus R&R. Race were separated into two main categories which are Precision Gymkhana and Open Gymkhana. Racers who joined Precision Gymkhana are not allowed to drift, skid, or make a turn with handbrake. On the other hand, drifting, handbraking, and skidding are allowed for Open Gymkhana.
Gymkhana, Jim-Kah-Nuh, is a type of motorsport that takes place on a parking lot, go-cart track, or any open field and it requires drivers to maneuver their cars according to a set of course. Often, the course requires drivers to perform 180 degree turns, 360 turns, figure eight turns, or other obstacles using extreme acceleration, drifting, and braking. Cones and slaloms are very common things you can see in a Gymkhana race. It is very similar to Autocross. All you need is a clear mind and good driving skills to achieve the fastest time possible. A fully automated with LED display timing system is used in this racing event. Therefore, the result is close to 100% accurate.
A few notable cars that joined the Gymkhana Round 3 are Nissan Silvia S15, Mitsubishi Evo 7, Mazda MX-5, and Toyota MR-S. There are also some other cars such as Toyota KE70, Proton Satria, Perodua Myvi, Perodua Kelisa, Honda Jazz, and others. Let's not to read so many words and straight to the video and photos below!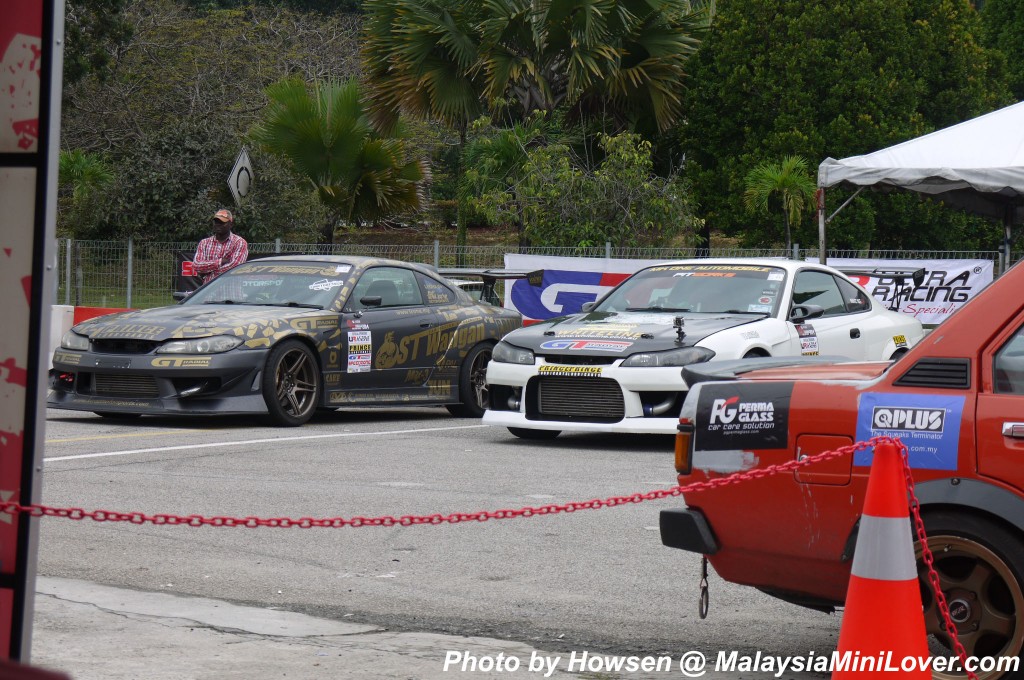 Leona Chin's Nissan Silvia S15 Gymkhana
Mitsubishi Evo 7 Gymkhana
Leona Chin's Drifting
advertisements

If you love this article, please PLUS it!