Five best compact car models
advertisements

What are the five best compact car models available for sales in the market today? Compact cars are always the best as the size of the car isn't too small for highway and isn't too big for city use, especially side parking. Besides, compact cars are cheap to purchase and it is usually around $20,000 dollars. Car insurance, car loan, and car maintenanceare also cheap for cars under $20,000 dollars. Now check out these compact car models with highest ratings from many professionals and readers from Malaysiaminilover.com. We rank these cars by the car price, performances, quality, and gas mileage.
1. Honda Civic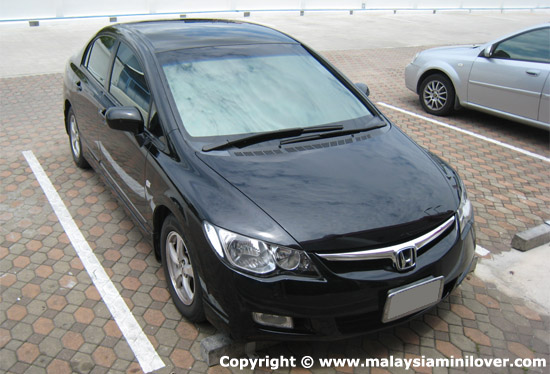 The Honda Civic is popular, reliable, and one of the most popular economy compact sedans/coupes in its class. The car remains its reputation with better features every time a new model is introduced.
What is good with the car: Fuel mileage of 28 city/39 highway mpg, roomy interior, and extremely good handling.
What isn't so good with the car: The plastic panels started to dislocate themselves after few thousand miles especially under sun.
2. Toyota Prius

The size of Toyota Prius is somehow categorized in between compact cars and mid-size cars. There is no other car with the same price range could beat what the Prius could give at 51 city/48 highway mpg.
What is good with the car: Spacious interior for passengers in the front or back, fit five adults comfortable. Quiet ride, very good fuel economy, and many high-tech goodies at the dash.
What isn't so good with the car: Awkward driving position.
3. Ford Focus

The Ford Focus is a name we always hear when one mentioned what are the best compact cars to buy. This world-class compact has the fuel economy of 26 city/36 highway mpg.
What is good with the car: Simply a lively car with lively engines and many high-tech options.
What isn't so good with the car: Rear seat's room is not big enough for people with long legs like Cameron Diaz.
4. Mazda3

Mazda3 is available in sedan or a four-door hatchback. It is a great option for people who want a big-small compact car or a small-small compact car. Mazda3 fuel economy stay at 25 city/33 highway mpg.
What is good with the car: Powerful engine and impressive interior.
What isn't so good with the car: Trunks isn't big especially hatchback if compared with other compact cars in the same range.
5. Toyota Corolla

Toyota Corolla has always been one of the best selling compact cars. We stand the chance to see this car in different kind of style in different countries. One biggest reason is the car is still look good as new although it has reach 100,000 miles on the odometer. We have readers who write to us saying he has 300,000 miles on the car and it still running daily.
What is good with the car: Reliable, reliable, and reliable. Fuel economy: 28 city/35 highway mpg.
What isn't so good with the car: No rose without a thorn, the interior of a Corolla is isn't luxury and drivers don't feel impressive of it.
advertisements

If you love this article, please PLUS it!