Ferrari 360 spider
advertisements

Ferrari 360 spider is a two-seat sports car. The 360 spider model comes without the hard roof and known as convertible model which similar to transporter 2 Lamborghini. Ferrari 360 is an entirely new all-aluminum space-frame chassis that was 40% stiffer than the F355, and it works as the replacement for Ferrari F355 as well.
3.6 liters V8 engine @ 400bhp
Torque: 274 lb-ft @ 4750 rpm
Suspension: Aluminum double wishbone
Transmission: 6-speed manual
Wheel Base: 102.36 inches
Brakes: 4-wheel vent. Disc
Weight: 3196 lbs
Top speed of the 360 spider can go up to 300km/h (186mph)
0 – 100 km/h (0 – 62.14 mph) in just 4.4 seconds

Environmental Protection Agency (

EPA

): 10 mpg city / 16 mpg highway (24 Liters / 100km and 14 Liters / 100km). Also check out the gasoline price history.
Fuel capacity: 95 Liters (25Galon). Full tank of gasoline approximately can go for about 395km (245 miles).
Price: Approximately US$167,629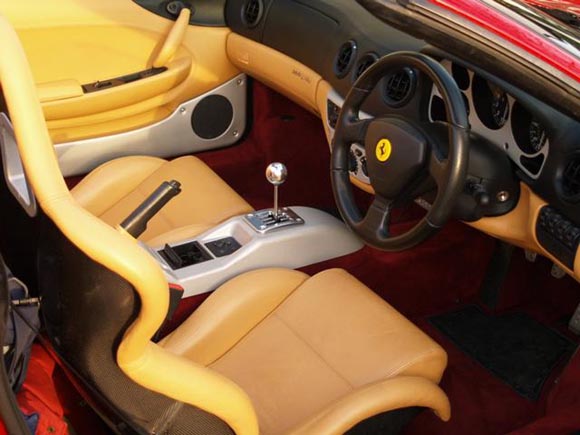 Ferrari 360 produced from late 1999 until 2005, but the 360 spider was launched in year 2000. The spider weighs is around 60 kg (130 lbs) more than the coupe. What makes the Ferrari 360 spider special is the fabric hood which folds down in 20 seconds and it is hidden under a rear deck with twin 'speed humps' that also conceal the roll-over hoops, isn't it cool enough?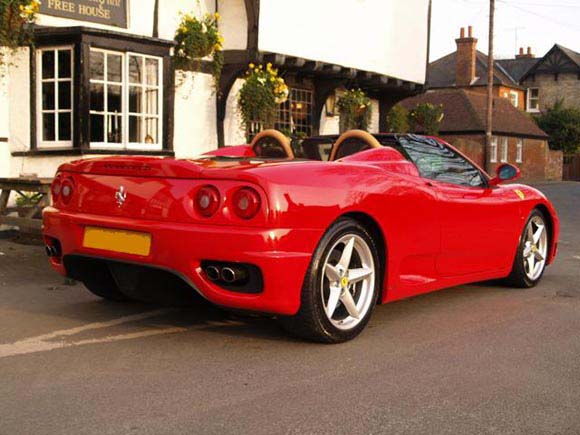 Handling of 360 Spider
The 360 Spider is one of the best convertible super exotic sports cars and has the sort of handling. The low profile tyres helps to absorb on rough roads and the car is firmly set and errs very much on the sports side of suspension set-up.
Ferrari 360 spider price is considered reasonable. It is Ferrari's 20th road-going convertible and record breaker in terms of engineering, looks, and performance. It has the most advanced convertible available today that the hood able to fold inside the engine bay regardless of the hood up or down, the engine still visible under its clear glass cover.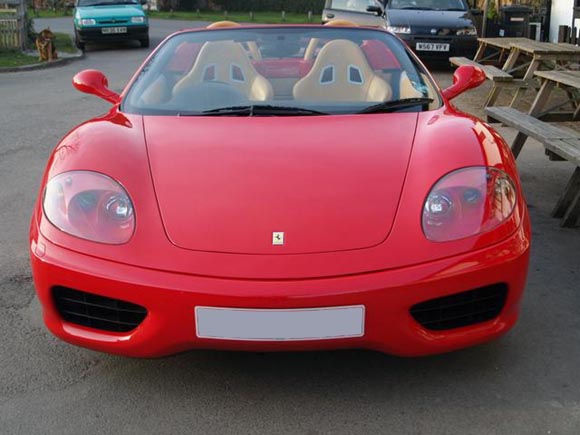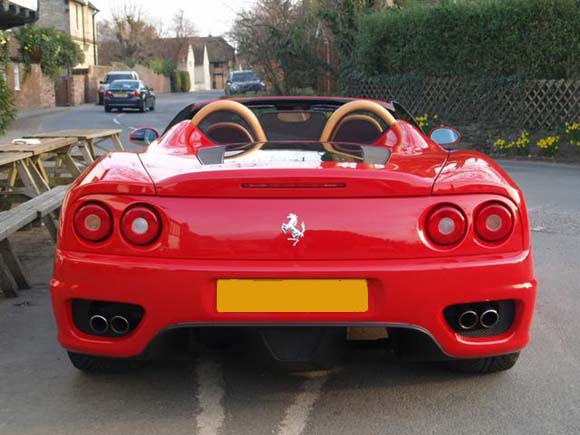 advertisements

If you love this article, please PLUS it!