Fast and Furious 4 Cars
advertisements

Here are all the fast and furious 4 cars that appear in the movie Fast and Furious part 4. From United States to Mexico, many crazily modified cars were found in the movie including Vin Diesel's famous muscle cars and Paul Walker's Nissan Skyline. Now check out all these cool fast and furious cars.
This time in 2009, the Fast and Furious 4 has more cars than the previous three parts. Here we pick up the top 10 coolest cars in the movie.
1. Nissan Skyline GTR 34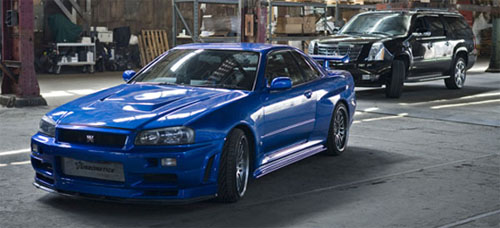 Again we see the flashy Nissan Skyline GTR 34 driven by Brian O'Conner (Paul Walker) in the movie. This time, the Nissan has added with a cool digital meter featuring rpm, volt, heat reading, speedometer, as well as a map.
2. Chevelle SS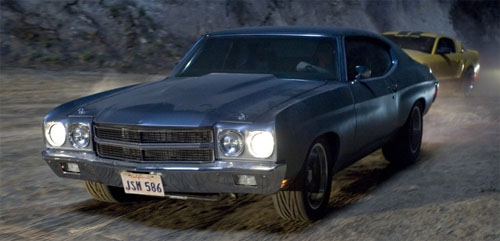 The Chevelle SS driven by Dominic Toretto (Vin Diesel) is a must show car here. Eventually, it was blown up in Mexico.
3. BMW 5 Series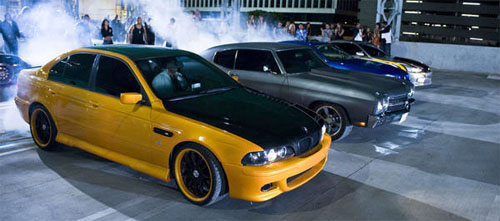 This car was modified to BMW M5 look-a-like. It appears during the race but end up sacrifice in the movie.
4. Buick Grand National

This is one of the coolest fast and furious 4 cars appear in the beginning of the movie. The Buick is comfortable car to ride inside but Lenny (Michelle Rodriguez) was ridding on its hood!
5. 1972 Ford Torino


Now here comes some bad guys' ride. The 1972 Ford Torino is driven by the mafia in Mexico. There are seven Torinos were built just for the movie.
Excited? Let's continue to see more cool cars in the movie.
6. Subaru WRX STi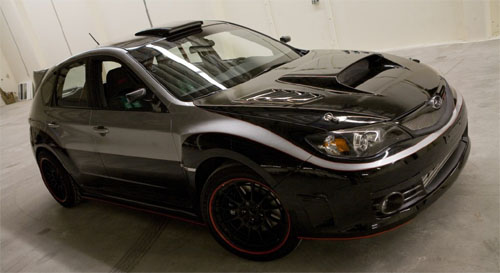 If you wonder what is the car that Paul Walker drive and overrun all other bad guys' cars at the end of the movie, that's the Subaru WRX STi.
7. Acura NSX

Dominic's sister drive a black Acura NSX at the end of the movie to save him from the bus just like what he did to steal the oil.
8. Porsche GTS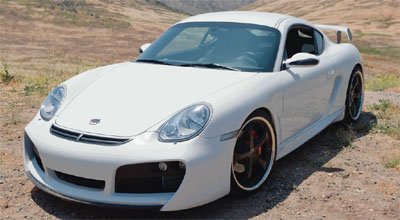 A white color Porsche GTS was driven by a sexy model in the movie, who has 20 percents angel's face and 80 percents devil's body.
9. Ford Mustang
One among the four cars that deliver the goods to Mexico is Ford Mustang.
10. Hummer
The car appears in Mexico that take the responsible to receive goods from the four cars travel from borders. See the pictures below for some of the real cool fast and furious 4 cars.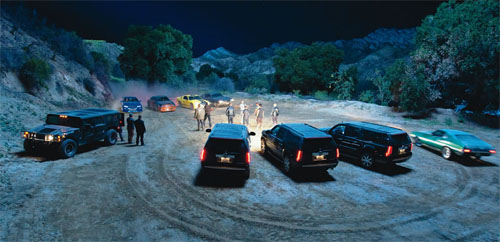 advertisements

If you love this article, please PLUS it!