DeLorean for sale
advertisements

Rare cars for sale! Here we have a wonderful and immaculate condition DeLorean for sale. This is a 1981 DeLorean DMC-12. Originally built by DeLorean Motor Company and this is one of the most wanted back to the future DeLorean. The DMC-12 was featured as the time machine in Back to the Future movie as the Back To The Future Car. Now it can be yours for just £18999 or any offers around this price.
Details
Make:

DeLorean

Model:

DMC-12

Year Manufactured: 1981

Mileage:

52,000 miles

Country:

United Kingdom

(UK)

Location:

Surrey

Assembly:

Texas

, United States

Contact:

07043 235802

Listing Date:

Valentine 2011

Price:

£18999
Original messages from seller regarding DeLorean for sale: This is a very nice original car, LHD originally from Abaline in Texas in the US. The interior is in excellent condition along with the stainless steel bodywork. The engine has done 52,000 miles and is in excellent condition, it drives very very well. It has an automatic gearbox and is surprisingly very economical, altogether this is a car which I think is in very good condition and has much more to give than sitting in a garage. It's been in my collection for many years and will look at offers around the price stated bellow.
DeLorean DMC-12
Check out the DeLorean cars pictures here. See also cars for sale in MalaysiaMiniLover.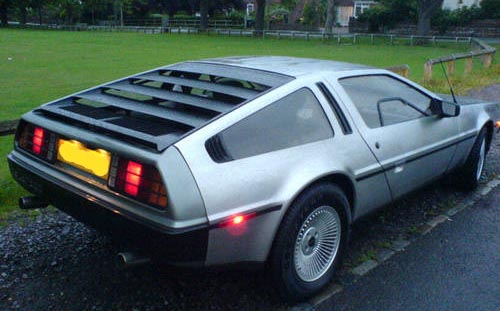 This is one of the most original and nicest DeLorean sports cars you can find in the market today, so make sure you don't miss this DeLorean for sale.
advertisements

If you love this article, please PLUS it!