Chevrolet Cars
advertisements

Although not every Chevrolet Camaro can turn to be Bumblebee, Chevroletcars are one of the most dependable, reliable, and affordable car brand in the automobile market.
Chevrolet (also known as Chevy), is a famous car brand produced by GM (General Motors Company). The brand was founded in 1911 by Louis Chevrolet and William C. Durant. They are one of the biggest competitors to Ford cars during 1920s.
Review
Chevrolet (pronounced/ˌʃɛvrəˈleɪ/), many people who are weak in English are hardly pronounce the brand but they still love the car because of the quality of the car is worth for what their pay.
Chevrolet lineup include sports cars, subcompact cars, SUVs, CUVs, sedans, and trucks. The first Chevrolet car was the Chevrolet Series C Classic Six. It was debuted in 1911. During the 1920s, 1930s, and 1940s, Chevrolet cars was one of most three famous car brand in the market together with Ford and Plymouth which known as the "Low-priced three".
By 1950s, Chevrolet introduced their first fuel injection engine. During the 1960s, Chevrolet introduced many famous and sought-after muscle cars like the Chevrolet Chevelle, Chevrolet Impala (Both hard top and convertible), and Chevrolet Corvette (Until today it is still the most wanted sports car). It is said that every ten cars sold in the U.S will have one Chevrolet.
Why buy Chevrolet Cars?
Styling.

Chevrolet designs are always ahead of time. A 1960 Chevrolet Impala convertible will still make you cool today.

Safety.

Chevrolet cars have a good result in most of the crash tests.

Affordable.

With the budget around $20,000 dollars, you can get 2011 Chevrolet Cruze, Chevrolet Malibu, or Chevrolet Aveo.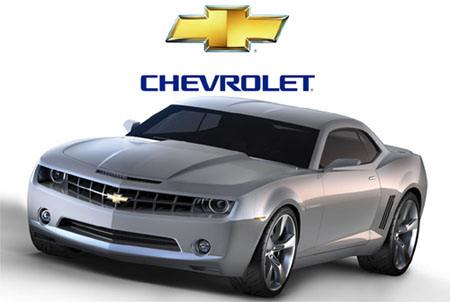 Over the years, Chevrolet had built many quality and performance cars include the Chevrolet Equinox, Chevrolet Traverse, Chevrolet Tracker, Chevrolet Venture (SUV), Chevrolet HHR (It is popular although for me it looks a little bit weird), Chevrolet Aveo, Chevrolet Optra, Chevrolet Tahoe, Chevrolet Suburban, Chevrolet Colorado, and many more to be listed here.
Chevrolet trucks are also quite popular especially in the U.S market. The classic Chevrolet Cabover and today's Chevrolet Avalanche and Chevrolet Silverado are the most wanted Chevrolet trucks at all time.
Chevroletelectric carsinclude the Chevrolet Volt.
Other than Ford cars, Chevrolet's competitors include Toyota cars,Honda cars,Volkswagen Cars, andHyundai Cars.
Today, Chevrolet cars are GM's highest-selling brand. Once again the quality of the cars has been proven. Chevrolet, An American Revolution!
advertisements

If you love this article, please PLUS it!