Cars for sale: 1963 Chevy Impala
advertisements

Cars for sale: 1963 Chevy Impala. If you look for Chevrolet Bel Air or Chevrolet Biscayne, this is one of the best alternative car for you! My dad needs to sell this, he has cancer and isn't able to work. It has no rust, a new 350 crate engine with paperwork, red interior, more pictures if you need them. Buyer would have to pick up in Baltimore, please let me know if you know anyone who would be interested.
Make: Chevrolet
Model: Impala (Third Generation)
Engine: 350 crate engine
Transmission: Manual
Manufactured: 1963
Assembly: Arlington, Texas
Layout: FR-Layout
Style: 2-door hardtop
Exterior color: White
Price: US$18,000
Location:

Baltimore, United States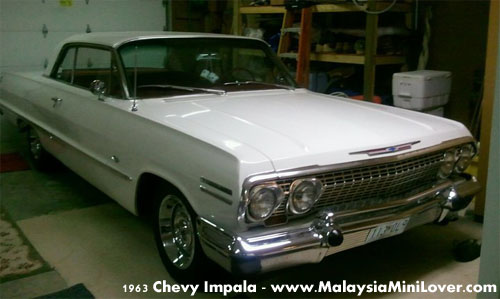 posted by: Debra Bennett Curtice from United States
advertisements

If you love this article, please PLUS it!