Car Jokes: Ferrari vs. Train
advertisements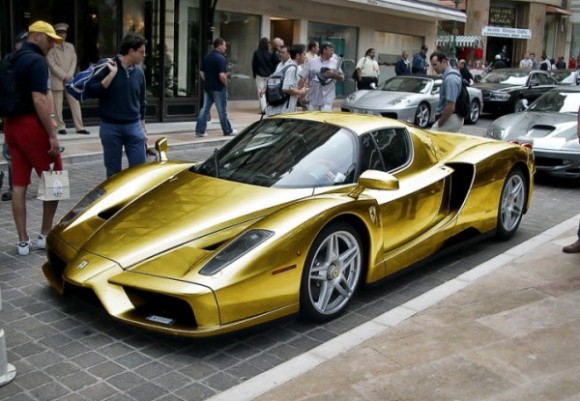 One of the richest men in Dubai bought a Ferrari Enzo for his son to use it to college. Instead of the always red Enzo, he painted it to pure gold and makes the car a 100% head-turner. One day, he received his son's email from college:
Dear Daddy,

I love the golden Ferrari Enzo very much. My college here is very beautiful and people are very polite to me. However, it makes me feel ashamed to arrive at my own college with my pure-gold Ferrari Enzo, when all my fellow teacher and classmate travel by train. Can you please give me an alternative instead of the pure-gold Ferrari Enzo?

Your son,

Rahmad
Guess what, this is the email he replied to his son from Dubai.
Dear son,

I have just transferred $30 million US dollars to your bank account. If you feel ashamed with the cheap Ferrari, go and get yourself a train and make it pure-gold too. Please do not embarrassing us.

With love,

Your dad
advertisements

If you love this article, please PLUS it!