Bill Heard Chevrolet
advertisements

Bill heard Chevrolet, there are a line of unsold Chevrolet cars sitting unattended on the Bill Heard lot in Sugar Land, Texas ever since the company unexpectedly ceased operation on 24 September 2008 with mounting pressure from lenders and regulators. Well, there is no news saying these cars have become any impounded cars for sale but there are 2 security guards were hired by GM to make sure there is no car leave from the lot. There are several Bill Heard Chevrolet branch at the States such as Georgia, Houston, Collierville, Florida, Sanford…etc.
Bill Heard Enterprises was founded in 1919 by William T. which was 16 years after Ford Motor Company was founded by Henry Ford. It was the largest automobile dealer in the Georgia and the largest dealer of Chevrolet automobiles. At the time of its closure, Bill Heard Enterprises was the 11th-largest automobile dealer.
The company has declared its bankruptcy 4 days after its closure. There is a man drove few hours from Corpus Christi with his son sitting at the passenger seat expecting to pick up a truck. They were shock when they reach the gate at Bill Heard Chevrolet, they will have to purchase the car somewhere else even though car bill of sale has been sign.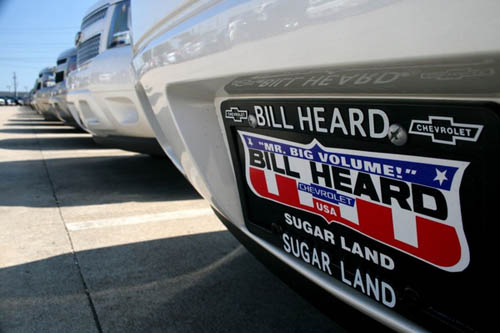 "The BBB worked in conjunction with Dateline NBC on an investigation of Bill Heard Chevrolet's advertising practices. It was alleged on film that this company did not have the cars in stock that they were advertising and that they immediately tried to sell a higher priced vehicle than the one advertised. Any time you make a purchase, it is best to comparison shop prior to making a purchase." Quoted from Jalopnik.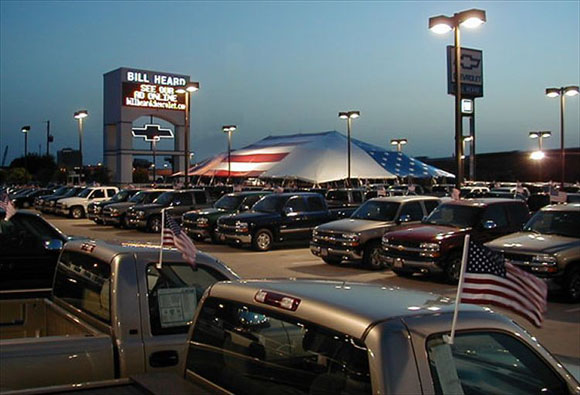 Bill Heard Enterprises has been fined with a total of approximately $280,000 in the past 15 years from the OCA (Office of Consumer Affairs) in Georgia. According to Jalopnik, the bankruptcy filings show the company has $500 million assets and $1 billion debts. There are even much money is owed to banks and different states in taxes.
advertisements

If you love this article, please PLUS it!