Bangkok Classic Car Show
advertisements

Well, it's a beautiful Sunday and there is a small scale classic car exposition 2010 in Bangkok, Thailand. The 2010 Bangkok classic car show cover cars from 1950s until 1980s and most of them are celebrities from famous movie like James Bond 007, Fast and the Furious, Initial D, DALLAS, Gone in 60 seconds, Taxi, Transformer, The Saint, Batman, and many more. Unfortunately, these cars are not for sale! However, thanks to the owner's care and we stand a chance to see all these cars living healthy on planet. Overall there are about 40 cars and here are some cars spotted by MalaysiaMiniLover's spider.
1970 Dodge Charger in the movie "Fast and the Furious" fitted with fake blower. This is one of the fast and the furious cars driven by Vin Diesel.
1960 Austin Mini with an external padlock in the movie "Mr. Bean" starring Rowan Atkinson.
1966 Volvo P1800 in the movie "The Saints" starring Roger Moore.
1988 Ferrari 308 GTSi in the movie "Magnum, P.I.". 1982 Black Ferrari 208 GTS in the movie "Againts All Odds".
A customized Chevrolet Impala as the Batman car. It is equipped with Batman's steering, a clock, and a telephone inside the car.
1972 Lamborghini Espada S2.
A classic car show will never forget the Back to the Future car, DMC DeLorean.
Porsche 911.
1959 Mercedes-Benz 190SL in the movie "High Society".
Both classic and new Chevrolet Camaro in the movie "Transformer".
Mercedes-Benz 170V.
1969 Alfa Romeo Spider 1750 Veloce (Duetto) in the movie "The Graduate" starring Dustin Hoffman and Anne Bancroft.
1958 MGA Roadster in Elvis Presley's movie "Blue Hawaii".
1976 Alfa Romeo Giulia as "POLIZIA" (Police Car) in the movie Italian Job I starring Mark Walberg.
2006 Mini Cooper S in the movie Italian Job II.
Pontiac GTO.
1961 Daihatsu Midget MP5 in the Japanese movie "Always" starring Chiniji Suzumi and Hiroko Yakuchimaru. It is a three wheel car, small and reliable.
1980 Lotus Esprit in the movie "James Bond – The Spy Who Loved Me" starring Roger Moore.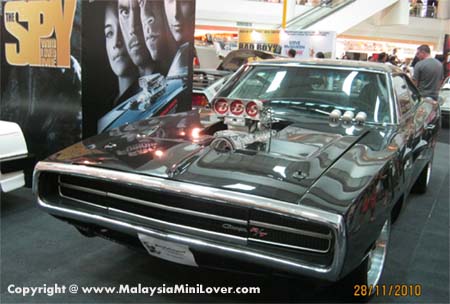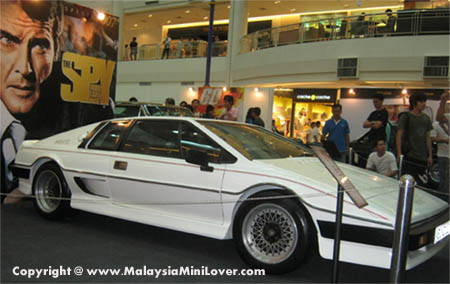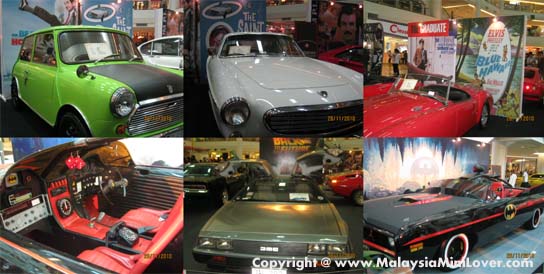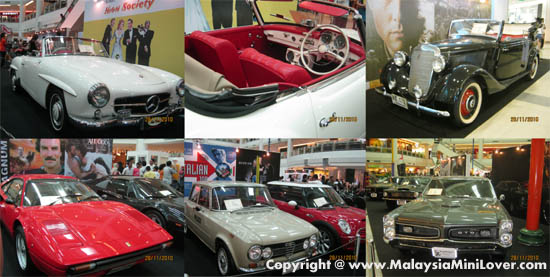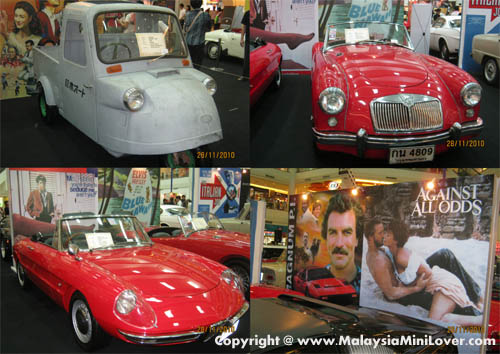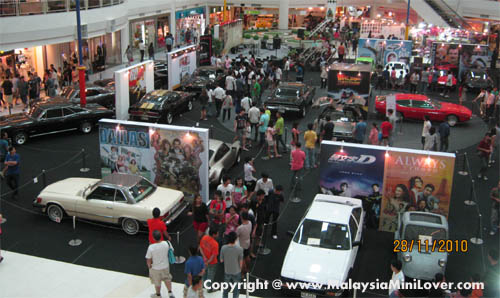 advertisements

If you love this article, please PLUS it!