2009 MINI John Cooper Works World Championship 50
advertisements

2009 is a special year for this special car, the MINI Cooper! A special version MINI John Cooper Works Championship 50 has been launched in Connaught Green in conjunction with 2009 Mini 50th Anniversary! The car is powered by 1.6-littre, 211 hp turbocharged John Cooper Works-tuned engine sits beneath a body featuring numerous specification upgrades, both inside and out. It is a version that almost similar to Mini Cooper S with John Cooper Works GP kit but with more specification upgrades.
MINI John Cooper Works Championship 50

The MINI John Cooper Works World Championship 50 features:
1.6-littre with 211 bhp turbocharged JCW engine.
Limited production. Just 250 models and solely for distribution in Europe. Every car will display its unique production number, ranging from 001-250. This can be found next to the indicator lens on every MINI John Cooper Works World Championship 50 model.
17? CHALLENGE cross-spoke alloy wheels finished in Jet Black (see also the Mini MK5 Jet Black), giving the car a menacing and dynamic appearance.
Standard Xenon headlamps encased in black internal reflectors, it helps to enhance the car's presence.
Pricing and an on-sale date for the MINI John Cooper Works World Championship 50 edition will be announced in the near future.
No doubt the MINI Cooper has been a cult icon to all the cars lover, it can be proved and it has been listed in the 10 Most Outrageous Paint Jobs of 2008. It is not only a car, but it is a designed automobile toy if you check out how creative the Mini Cooper Creative Ads around the world! Well, thanks to John Cooper!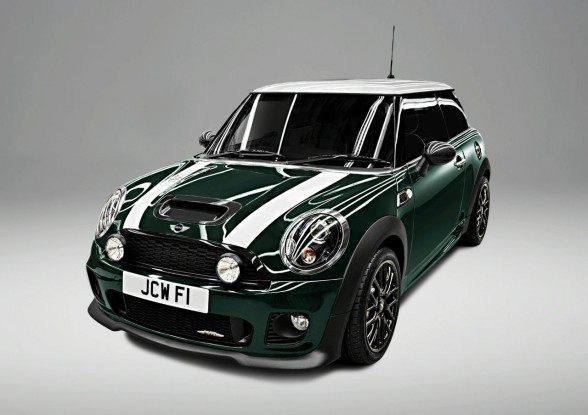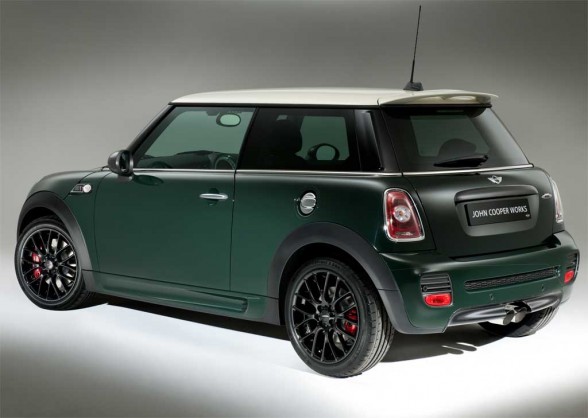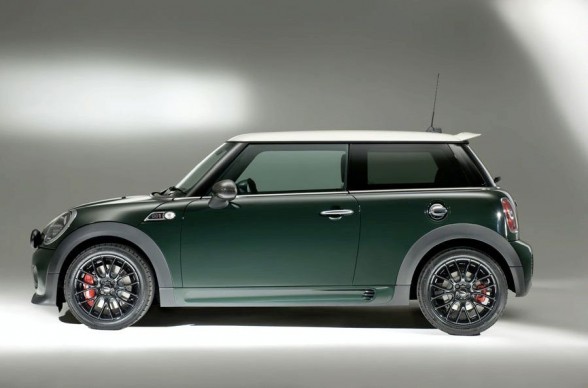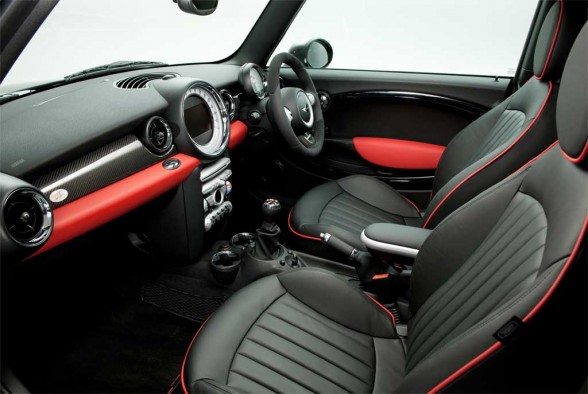 advertisements

If you love this article, please PLUS it!