2000 Mini Cooper Sport
advertisements

On October 4th 2000, it is the day where the production of the Sir Alec Issigonis Mini ends. The last Mini, a red MK7 Mini Cooper Sport 500 rolls off the Longbridge production line, marking the end of an era. The pictures shared here is one of the Mini Cooper Sport built in 2000 in British Racing Green. It was one of the last few limited edition Minis in 2000 fitted with multi-point injection engine with the purpose to lower emissions, noise, and to increase the performance.
Under the hood, the car features front mounted radiator and a powerful 1275cc engine. Transmission wise, it is available in either manual or automatic. Extra features that are eye-catching is the four additional spotlights on top of the front chrome bumper, 13-inch Sportspack wheels, wider wheel arches, and leather seats.
The original price in 2000 was £10,895. The green one we found here is only with 40K miles on it since it was new.
Inside the car, it features an airbag inside the steering, a CD player, and a few simple and user-friendly panels.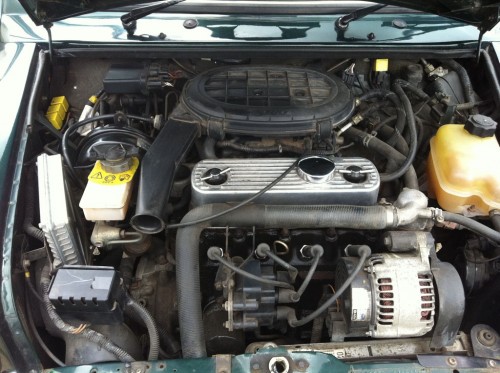 1275cc, Single-belted, multi-point injection engine
advertisements

If you love this article, please PLUS it!