2 fast 2 furious cars
advertisements

Here are your best and most delicious top 10 2 fast 2 furious cars chosen from all Fast and Furious Cars from the blue fart-able Skyline to the pinky Honda S2000 driven by the hot sexy babe. This is one of the top ten that you can't miss if you are real big fans of Fast and Furious. The movie, 2 fast 2 furious came after episode one "The fast and the furious" hit the world and automobile lovers' heart back in 2001. This movie has brought most people the excitement, the joy, as well as a racing team work for all people who love cars.
There are some different if you compared to the fast and the furious cars in episode 1. Those cars appear this time is more advance and almost at the ending part, there are hundreds of sports cars appear to help up Brian O and Roman Pearce
As usual, Brian O'Conner still is a cop that responsible to his job. This time he teams up with his ex-con pal Roman Pearce to transport a shipment of "dirty" money for shady Miami-based import-export dealer. In the end of the movie, Brian and Rome work together to take down this dealer Verone with the help of Customs Agent Monica. It's all about what cars they use for this excited criminal action. Let's check it out the 2 fast 2 furious cars.
Top 10 cars in 2 fast 2 furious
1. 1999 Nissan Skyline GT-R
We have a high vote for this car. Skyline has been the greatest and most desirable Japanese made sports cars among all street cars lover and racers. It is cool and the 2 fast 2 furious skyline is fart-able with the NOS system installed to the car. It is even cooler with blue NEON installed to the bottom of the car.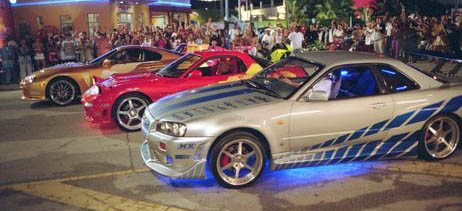 2. Honda S2000
We would to say none of the S2000 could as cool as this pinky custom Honda S2000 driven by Suki in the movie. The S2000 has been a customized car with Veilside bodykit and flowery air brush. The car has been shown at the Petersen Automotive Museum.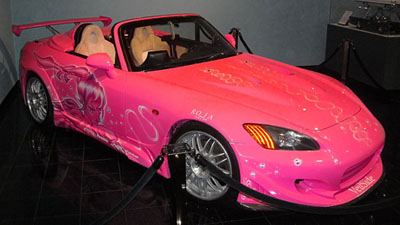 3. Mitsubishi Eclipse Spider
It has been appeared in the first episode, but this time with Cabriolet/soft-top driven by Rome most of the time to complete their mission with Verone.
4. Toyota Supra
One of the most attention-grabbing and eye-catching cars appear in the movie with its cool gold color body. It appears in the movie as one of the competitors with another 3 cool cars. The S2000, Skyline, and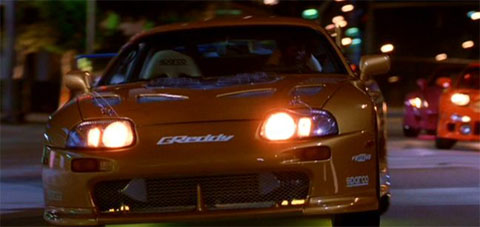 5. Mazda RX7
RX7 could have never been left out for any fast and furious movie. It has been used in Part 1, part 2, part 3 (Tokyo Drift) as Han's famous wide-body RX7, as well as part 4. This car has won most of the car lovers' heart because it has shown the twin-turbo rotary power with its small body.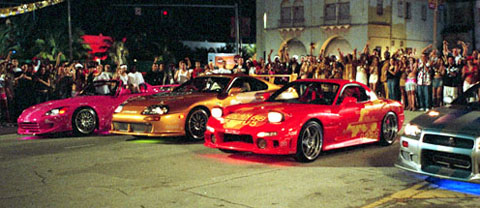 6. Mitsubishi Evolution 7
This is the car they pay for Brian after disable his Skyline with the fictional harpoon ESD (Electronic Disription Device). Mitsubishi Evolution has become all-time famous for 2 fast 2 furious car as well as in Fast and the furious 3 Tokyo Drift, but that was a later version of Evolution 10.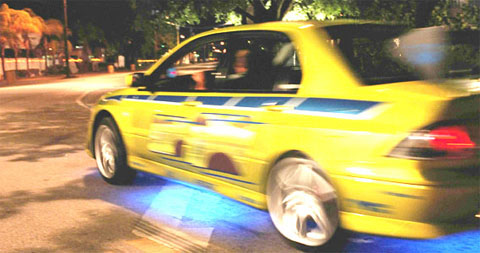 7. 1969 Chevrolet Camaro Yenko
It may sounds crazy but Brian O'Connor uses this Camaro Yenko to jumps over a certain distance and board a yacht. It looks very hand way for him but guys, do not try this at home or outside of your home! In real life, you may very hard to get someone to sell their Benjamin for you for some price. Try some replicas or kit cars shop you will still able to get one.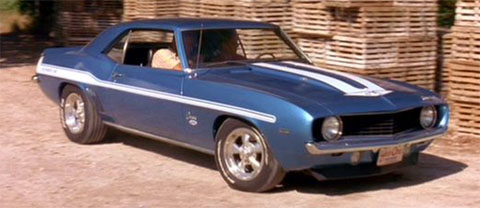 8. 1970 Dodge Charger R/T
It's a car win by Rome when they arrange a race for "pink slips" with two of the racers. It is not any flying muscle cars but it is still cool to go into top 10.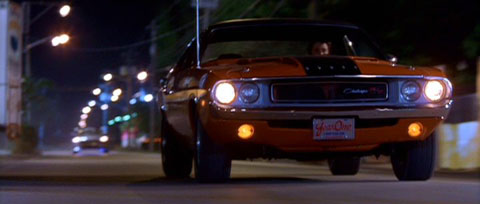 9 Dodge Challenger
Gold color body, black roof, sing stripe at the bonnet, thick tires and all the set up for this cars make it cool!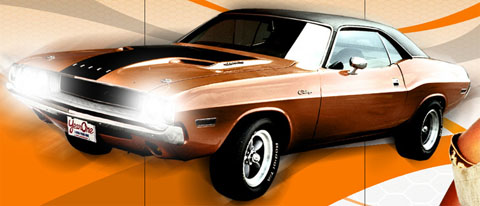 10. Dodge Ram
It is not any kind of cool super exotic sports cars, but it is cool because there are total of 5 Dodge Ram were driven out from the garage to ram the police cars in the movie. How cool it is!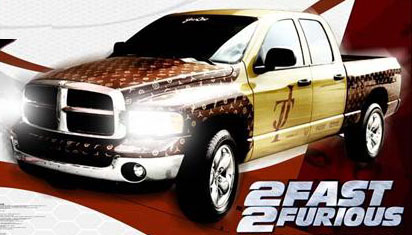 Have you prepare yourself to buy a cool cars after seeing all these furious cars?

advertisements

If you love this article, please PLUS it!