1999 Mini 40 Anniversary
advertisements

The Mini 40 was introduced on April 1999 with a limited production of 250 for the United Kingdom. It is one of the last few MK7 Minis and it was made available in four exterior colours including Island Blue, Mulberry Red, Old English White, and Tahiti Blue Metallic. Same as other limited production Minis, the Mini 40 Anniversary featured chrome bumpers, chrome grille, and handles. Gold color "Mini 40" badge at fitted to the bonnet and both side body at sealed with 40th Anniversary decals. At the back, there is a huge chrome "GB" fitted on the boot. (Mini 40 in the photo below has lost the chrome "GB" on the boot)

Inside the car, leather seats are body-color matched with contrasting piping, chrome-detailed instruments, and the most sought-after alloy dashboard. Handbrake and gear knob are sealed with leather. Engine wise, it is powered by a 1275 cc MPi (Mult-point injection) engine.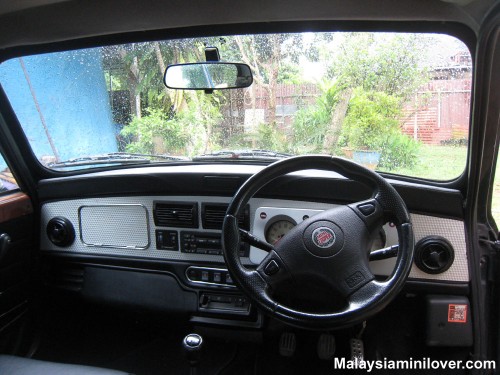 Mini 40 Anniversary interior with CD Player
Stunning exterior including a set of 13-inch Sportspack wheels which could be extremely expensive today (Note the Mini 40 showed on top isn't come with 13-inch Sportspack wheels). Matched with Sportspack arches and twin spotlamps, the Mini 40 is without a doubt one of the coolest limited edition ever. The original price when new was £10,995 and the price is nothing compared to everything available with the car. Bravo!

Full deluxe leather seat and interior
advertisements

If you love this article, please PLUS it!