1970 Morris Mini K sold for AUD $5,000
advertisements


A 1970 Morris Mini K posted by minispares on eBay has just sold for AUD $5,000. Non-mini lovers may shout "What? $5,000 dollars? I can buy a used Mercedes-Benz C Class in Australia with that amount of money" Let us tell you how and why it worth that amount of money.

The first reason that this green Morris Mini attracted 22 bids across the country is because it is well-kept in an original yet unmolested condition. It was kept by a mini lover in Sydney, NSW Australia. It is powered by a 1098cc engine and it takes more than 10 seconds to go from 0 to 100 km/h, yet there is someone actually bought it with $5,000 dollars. According to the seller, all the mechanic features are still working except the wiper but he is providing a recondition wiper motor to the seller.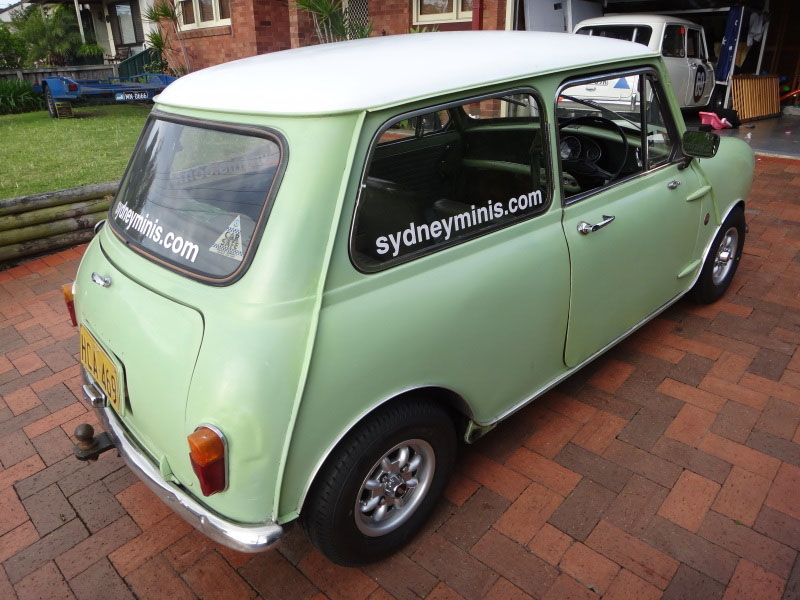 One rare thing that will give along to the new owner is the original steel wheels with hubcaps. The hubcaps are printed with "M" which indicates Morris. Another main selling point of this car is "no rust" but has some small dings according to the seller. As we can see from the images everything seems original including the faded original green paint. There are no speaker holes in parcel tray too. Below are some of the original notes from the seller:
"Up for grabs is my 1970 Morris Mini K, 1098cc engine, orginal unmolested condition with rego till December 2012 in NSW. Everything works except wipers but a reco wiper motor is included, brand new wheels and tyres plus orginal steel wheels and hubcaps included, no rust but has some small carpark dings but nothing major, paint is original green and faded. I bought this car years aso as it was in original condition with no speaker holes in parcel tray, no flares and eveything is original except the gear knob. I recommend your inspection before bidding as you are bidding to buy and not to look. The car would probably benefit from a service and tune but i only used it to drive short trips, 2 nd gear is a bit notchy but still easily drivable. I also had an original tow bar and wiring harness professional fitted with 7 pin plug."

If you noticed, Mini exported to Australiafeatures a triangle window at both doors. That tells us it is an Australian Mini! One thing we are in dilemma, 1970 Morris Mini should be a MKIII Mini and there shouldn't be any external hinges. However, the one we seen here is still with two external door hinges. PerhapsAustralia model is a little bit different?
It is no surprise that a rare barn find like this sold for $5,000. $5,000 is cheap compared to the rusty Mini sold for £40,250 last few months. For those who are interested in collecting barn-find Mini, you may also check out the well-preserved 1991 Mini Mayfair if it is still available for sale.

Photo taken from eBay
advertisements

If you love this article, please PLUS it!