1970 Dodge muscle cars
advertisements

Here are your luscious top 1970 Dodge muscle cars that manufactured during the 70s and a list of legendary Dodge muscle cars that made in 1970. Late 60s and early 70s can be said is the golden time for muscle cars. Cars with high performance, powerful V8s engine, cool outlook, and sold at an affordable price has attract a lot of car enthusiasts during the time. Therefore, the muscle cars have become famed especially in 1970.
There are many Dodge muscle cars were built during the 60s and 70s. Among these cars are the famous Dodge Charger, Dodge Challenger, and Dodge Coronet. Here are some cool Dodge muscle cars during 1970.
1970 Dodge Charger R/T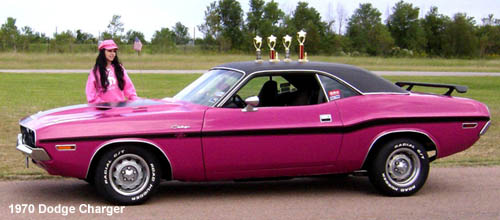 The Charger was manufactured by Chrysler and first introduced by Dodge brand name in mid 1966. During 60s, Dodge is to compete with Plymouth Barracuda and Ford Mustang. The original sales price for a Charger was $3,122. During 1967, there was a major drop in sale for the charger and that lead Dodge redesign the car. Here comes the 1968 Dodge Charger model and it last until 1970. The Dodge Charger second generation (1968 – 1970) is also known as "Coke bottle" styling. The second generation Charger receives the R/T (Road and Track) badge which can be street use or drag racing, formally and informally.
In 1970, the charger took some more cosmetic changes. Additional chrome wrap around bumper for front end and available in new colors such as Plum Crazy Purple, Sublime Green and among others. What makes the 1970 Charger special is the 440 Six Packs engine that only available in the year. The 440 Six Packs come with three two-barrel carburetors and produced 390 hp.
1970 Dodge Challenger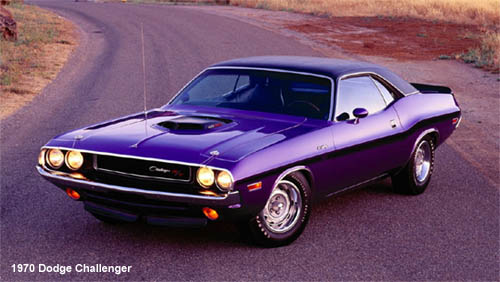 The Dodge Challenger was introduced in 1970 as the first generation Challenger until 1974. It was one of toe Chrysler E-body cars that to challenge with other American muscle cars like Chevrolet Camaro, Ford Mustang, Plymouth Barracuda. The Challenger is also known as "the most potent ponycar ever". There are total of 76,935 Challenger were produced for the 1970 model year and four models were offered which were Challenger Six, Challenger V8, T/A Challenger (1970 only), and Challenger R/T which was the performance model.
1970 Dodge Coronet
The Dodge Coronet is another success for American muscle cars. The Coronet available in 2-door coupe, 4-door sedan, 4-door station wagon, and 2-door convertible. During 1968 to 1971, a 2-door limited edition model Dodge Super Bee was produced based on the Dodge Coronet. The Super Bee was priced at $3,027.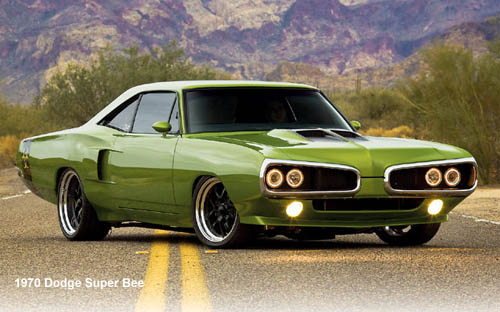 See also: 1969 American muscle cars, muscle cars for sale, muscle car wallpaper.
List of muscle cars in 1970
1970 AMC Javelin SST
1970 AMC Rebel
1970 Buick GS (Gran Sport)
1970 Chevy Camaro Z28
1970 Chevy Malibu SS
1970 Chevy El Camino
1970 Dodge Charger R/T
1970 Dodge Challenger Deputy
1970 Dodge Challenger RT Convertible
1970 Dodge Challenger R/T
1970 Dodge Challenger 440 6 Packs
1970 Dodge Coronet R/T
1970 Dodge Dart Swinger 2DR HT
1970 Dodge Super Bee
1970 Ford Mustang Boss 302
1970 Hemi Challenger RT
1970 Mercury Cyclone GT
1970 Olds 442
1970 Olds 442 "Pace Car"
1970 Plymouth Barracuda "Cuda" 383
1970 Plymouth Barracuda "Cuda" 440-6

1970 Plymouth Road

Runner

1970 Plymouth Superbird – Hemi
1970 Pontiac GTO
That's all the famous and all time best muscle cars.
advertisements

If you love this article, please PLUS it!